Love the effects of cannabis, but not as much of a fan of the actual smoking experience, or want a more unobtrusive method of getting a pleasant, functional high? If that's the case, then marijuana edibles just might be the choice for you. These handy products allow you to experience the potent effects of marijuana, while staying perfectly discreet. Find out a little more about what weed edibles are, and where you can get them, below.
What Are Marijuana Edibles?
So what are cannabis edibles? As the name suggests, they are consumable products that have been infused with concentrated extracts of the cannabis flower. Pot brownies might be the classic example of this, but recently the edibles market has expanded and there are different kinds of marijuana edibles available, including chocolates, gummies, and various hard candies, as well as beverages. It differs to smoking marijuana, since the delivery of the cannabinoids is via the gastrointestinal tract as opposed to the lungs.
Benefits of Ingesting Cannabis Edibles
One obvious benefit of these products is that ingesting them doesn't have the negative health effects of smoking. When you smoke cannabis, the THC travels directly to the brain, which results in rapid, but fleeting effects. Since edibles are being absorbed by a different part of the body, the high can last a lot longer and be more intense. One thing to consider with edibles, though, is that they take longer to be absorbed; meaning you won't start to feel the effects immediately. Usually, they'll take around 30-60 minutes to properly kick in, so plan accordingly.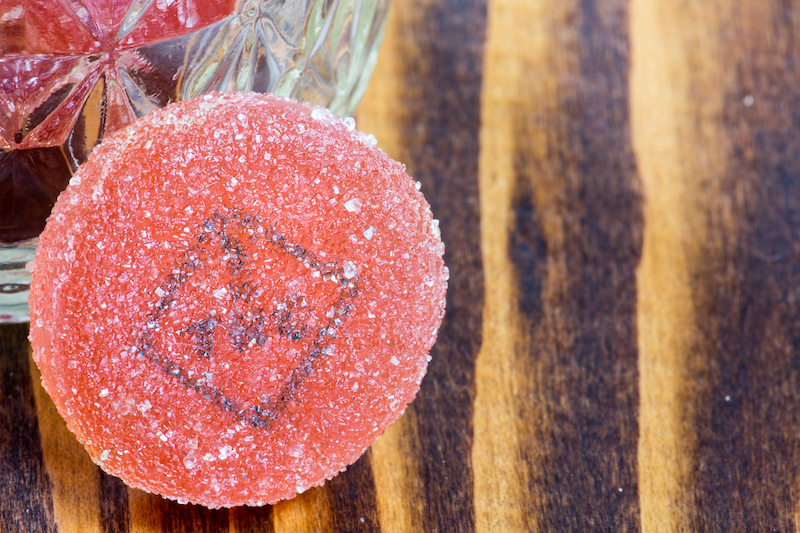 Staying Safe
It's important not to forget that recreational marijuana edibles, while being deceptively sweet and tasty, still contain the same potent ingredients that can have a significant effect on your mood. As such, you should be wary of consuming too many of these products at any one time. Edibles also contain varying levels of THC, so it's important to ensure that you read the label thoroughly before use, and never use more than the recommended amount. Here are a few tips on how to eat marijuana edibles for maximizing your experience and ensuring responsible use:
All edible cannabis products are different – as such, you should start with small servings to ascertain what the effects are
Wait for the effects to kick in – since they take longer to be absorbed
Always keep your weed edibles away from children and store them in a childproof container
Don't operate a vehicle/machinery/anything else that requires you to be alert and could pose a safety risk
Drink lots of water throughout
Where Can I Get Them?
If you're looking for delicious cannabis edibles, then Shango has a wide range to choose from in our stores. From classics such as chocolate, to fresh, fruity gummies, and even beverages, containing your favorite Indica or Sativa strains (unflavored, so as not to detract from the overall taste), we have everything you need for a superior experience. Whether you're looking for medical marijuana edibles, or you're a recreational user, there's something for everyone. Head to your nearest Shango store to see what's on offer!