Sponsoring Veterans Village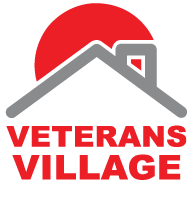 Shango believes that all U.S. military veterans are American Heroes. All have placed their lives in the line of fire to protect and ensure our precious rights and freedom. All deserve the thanks and respect of a grateful nation. All deserve to be honored and treated with dignity.
Yet, many of our Veterans are homeless, jobless and hungry. Many continue to suffer from injuries and illnesses sustained during their military service. Many have essential needs that cannot be met by other Veterans services organizations. Many have been forgotten. Many have simply lost hope.
Veterans Village Las Vegas provides a unique spectrum of solutions and services that help these Veterans meet their basic needs for food, shelter, medical care, employment and more. Their unique service model is driven by monetary and in-kind donations, public and private collaborative partnerships that help provide supplies and services to their residents, and the hard work of many generous volunteers.
Veterans Village literally builds a safe, holistic environment for homeless veterans and veterans who need assistance in transitioning back to civilian life. This includes:
Temporary and permanent housing
Food pantry services and nutritional counselling
Medical and mental healthcare services, including 24/7/365 crisis intervention
Job training, referrals and placement services
Transportation assistance, and more
Their programs and services provide a clear pathway from crisis to recovery, self-respect, self-sufficiency and self-empowerment.
Shango is proud and honored to partner with this outstanding organization, and work to help fulfill its mission: To restore hope, health and dignity to homeless Veterans in Las Vegas.
Shango Las Vegas partnered with Veterans Village Las Vegas to support its ongoing mission to help restore hope, health and dignity to the city's homeless veterans. Shango Las Vegas was the presenting sponsor for the inaugural Veterans Village 5K Run/Fun Walk held in November 2017. The event raised more than $30,000 to help this effective, nationally recognized organization to continue providing critical housing, food, healthcare and employment assistance to veterans in need.
On Saturday, November 3, 2018 Shango will once again be the presenting sponsor for the Annual Veterans Village 5k Run/Fun Walk held at the Smith Center on Symphony Park, Las Vegas.
Please join us for a fun-filled day of honoring our veterans as a runner, walker, volunteer or supporter. For more details, visit vetsvillage.org/vv-5k-race