Shango supports its communities.
The true measure of a business lies within a valued product base combined with the strength of its connection to the community. 
Shango Premium Cannabis combines formidable charitable giving partnerships that go hand-in-hand with offering quality medical and recreational products that reflect our global brand. Shango has formed partnerships with local and national nonprofit groups to form a bond in each community we do business in. There's more to the Shango network of dispensaries than just selling cannabis. Shango has six dispensaries that sponsor active veteran organizations in various initiatives throughout the year. For local and national breast cancer groups, Shango has selected local and national groups that help women and men directly.  "We are dedicated to becoming part of the community where we do business," says Brandon Rexroad, founder and CEO of Shango Premium Cannabis. "We have determined that the largest community impact lies in assisting veterans groups and those fighting breast cancer." We also support local police and fire departments, civic organizations, local charities and the Arts. We are also mindful of our responsibility to help preserve and protect the places we call home.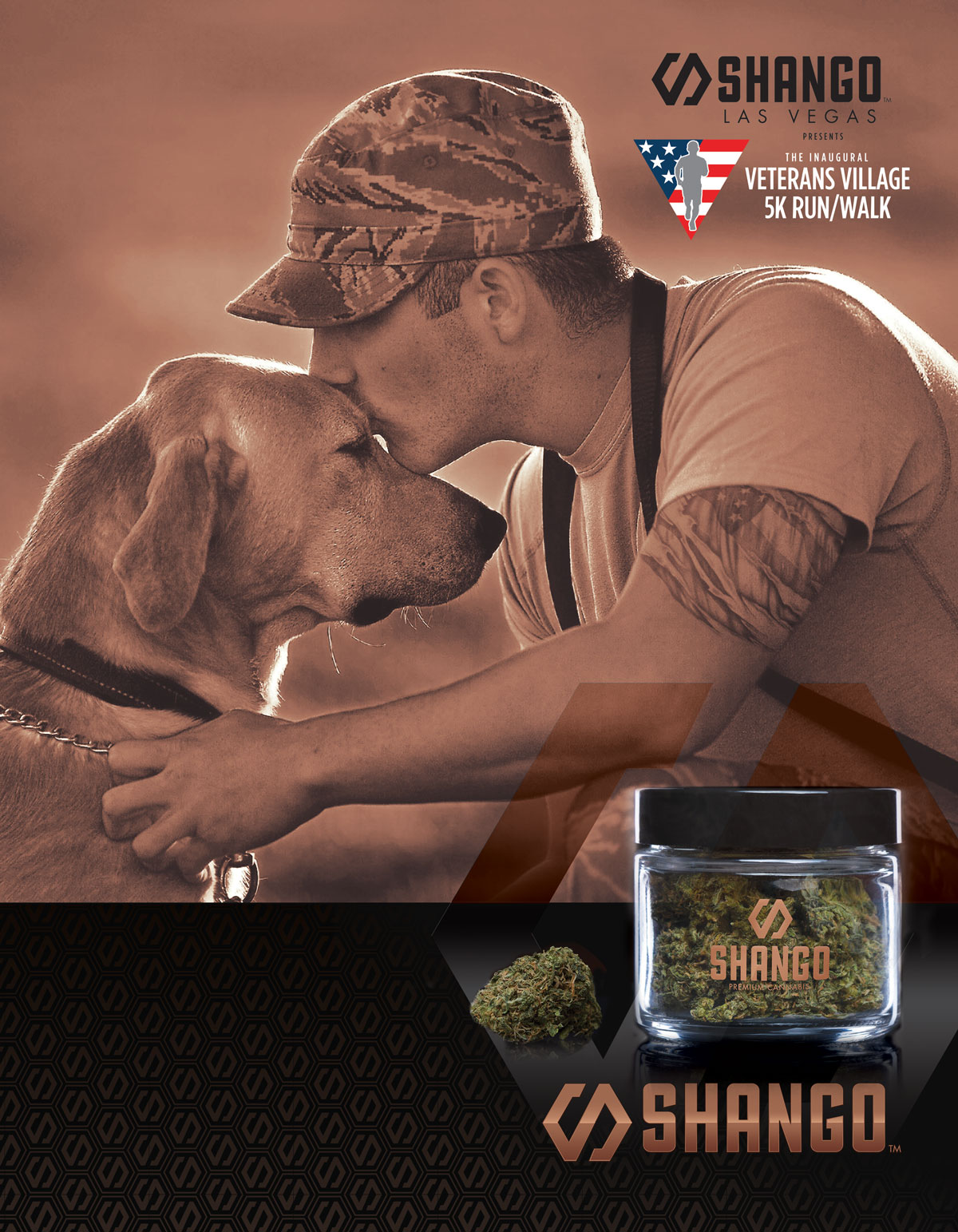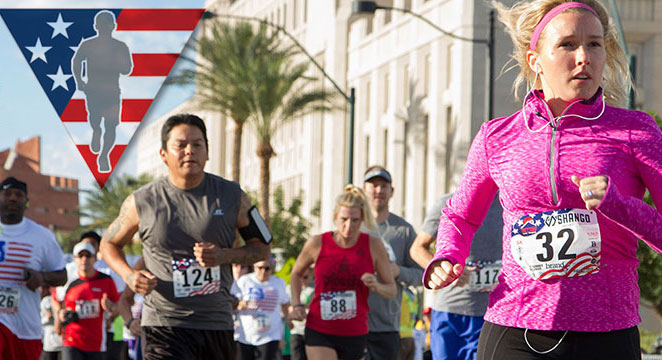 Charitable Giving/Oregon
Shango is committed to helping US Military Veterans and Veterans organizations. Each Shango store has adopted a local Veterans organization and works to raise funds to support it. Each Veteran's Day, Oregon dispensaries donate a portion of their sales to their adopted organization in appreciation of the men and women who have served to protect our country and our freedom.
Oregon Veterans Groups
In Oregon, the five Shango Premium Cannabis dispensaries in the Portland area combined to give more than $3,000 to two VFW groups and one national veteran's cannabis organization as part of its Veterans' Day fundraising efforts. Store contributions have helped rebuild the roof on the Hillsboro VFW Hall and fund a Portland VFW's writing program for elementary, middle and high school students. Our giving program also helped empower the Veterans Cannabis Collective (VCC) to create a hemp farm that will provide transitional therapy for Veterans as they return to civilian life.
VFW Hillsboro Post 2666
Shango donated funds from sales were used to fund a new roof for VFW Hillsboro Post 2666. "This will go a long way toward completing the job," said Dan Fink, commander of the Post, said. Fink said not only was the donation a welcome sight, but some of the vets from the post have since tried the non-psychoactive CBD tinctures that are sold at Shango dispensaries. "A couple guys tried the CBD roll-on for some knee problems and I think you picked up some new customers," Fink said. "Now we have the understanding that it is not marijuana and you don't have to smoke it. I think there is a tremendous market for CBD products." Fink said the United States government needs to change the way cannabis is treated by the FDA. "The government needs to quit making it a schedule one drug," he said. "It's stupid."
Peninsula Pep VFW Post 1325
Shango's Portland locations teamed up to help fund the writing contest and teacher awards at Patriot's Pen Middle School and Voice of Democracy High School that are sponsored by Peninsula Pep VFW Post 1325. The program was judged by students from the University of Portland. "The money will help a lot," said Bruce Hall, post commander.
Veterans Cannabis Collective (VCC)
Shango dispensaries raised funds for the Veterans Cannabis Collective (VCC) in New York State for their new hemp farm that will be run by veterans for veterans. VCC founder Mark Dipasquale said the donation will go toward the farm as well as transition therapy for vets. "Getting them on the farm and getting them to work is highly important to us," Dipasquale. The VCC farm will be located in Rochester, N.Y. The group also is opening a chapter soon in Portland. Dipasquale said the group just received its 501 (c) (3) status and the Shango donation was the first it has received as a national nonprofit group. "We branded VCC for vets, and it's all about veterans," Dipasquale said. "We're excited that Shango sees something special in us." "We are committed to helping veteran's groups wherever we can," Rexroad said. "We want all vets to know they can come to us for relief of the many maladies they face. We know the help our products can provide vets, and we want to educate them as well as support their endeavors to help other local veterans."
Breast Friends
The perseverance of the owners of Shango Premium Cannabis in the Portland area paid off for the Breast Friends charity when they were the beneficiaries of a check for $6,264.50 from sales of pink merchandise for Breast Cancer Awareness Month. After being turned down by three national breast cancer charities, the owners of five Shango dispensaries turned to Breast Friends, a smaller national group based in Tigard. "We've gotten a whole new perspective for cannabis," said Breast Friends Co-Founder Becky Olson. Shango owners representing five area dispensaries presented the check from pink merchandise sales at the Breast Friends annual open house. The group was celebrating receiving funds of nearly $30,000 from October events. The money will go toward support services. "It was fabulous," Olson said of the event. "I could not believe how big that check was both in physical size and the amount it was. That was incredible. We are so thankful. It was quite the surprise and they sent a large contingent to deliver it." Breast Friends believes that no woman should go through the cancer experience alone. Unfortunately, it happens. Women without friends and family nearby often fail to receive the kind of emotional, spiritual or physical support they need. "If you want to do something to help breast cancer, we should look everywhere," Olson said. "We're happy to become partners with Shango. We would love to make this a permanent relationship." "This was an amazing opportunity for Shango to be able to help out a charity with the foresight to recognize the potential benefits of medical cannabis for both pre- and post-surgery situations." said Julie Dubocq, controller at Shango. "We admire their courage and plan on working with them as partners in helping those who need it most. If someone fighting cancer needs special attention, we will give it to them," Dubocq said. Breast Friends also has taken a pro approach to cannabis during their weekly internet radio show. "There is so much of a misconception out there about marijuana and it was sad for me that some tuned out, but in the end it was awesome that so many did. We're going to make even more strides with awareness of therapies to turn to," Olson said. Olson said the show draws 10,000 to 15,000 downloads a month to the web outlet VoiceAmerica.com, a health and wellness channel. Shango representatives have been guests on the show. "Breast Friends' mission is helping women survive the trauma of cancer one friend at a time," said Allison Hancock, event and volunteer coordinator for the Oregon chapter. "We are thankful for the support that Shango is giving to Breast Friends to raise awareness and help us continue to offer services and programs to women who are going through the cancer journey."
Veterans Village
The inaugural Shango 5K Run and Fun Walk for Veterans Village raised awareness of the problems facing homeless vets and also helped raise money to help house them. "Shango Las Vegas recognizes the challenges facing veterans today. Many of our medical cannabis patients are veterans dealing with PTSD, CTE and other serious conditions related to their military service. Shango is committed to offering a full range of products made for these medical situations," Rexroad said. The nonprofit organization's model, which relies on financial and material support from the private sector rather than government agencies, has drawn praise from state and federal lawmakers, as well as two U.S. Presidents. Now that the model has been proven successful, the organization faces the ongoing challenge of raising money to meet the ever-growing need for these services. "Veterans Village is dedicated to creating an environment that is home to United States Veterans," says Dr. Arnold Stalk, founder of Veterans Village. "We provide emergency housing, transitional housing, permanent housing, and assisted living to homeless vets who need it most." Stalk's innovative approach combines housing with holistic and comprehensive support services, including education and degree programs, nutrition and fitness programs, medical services, mental health counseling, specialized activities and special events. Branded by Stalk as "service enriched housing" combines the Veterans Village Las Vegas network of public and private partnerships resulting in 24/7/365 services for U.S. Veterans. See vvlv.org for more info.
Team Rubicon Flood Victim Aid
Members of Team Rubicon, the veteran-based disaster relief organization, teamed up with Shango Premium Cannabis and Formula Drift racecar driver Danny George to collect and deliver relief items for Hurricane Harvey victims. Shango Las Vegas was the collection point for much-needed clothing and personal hygiene products. George personally drove most of the supplies to the Red Cross in Texas. Team Rubicon, the national nonprofit disaster relief group made up of former U.S. veterans, unites the skills and experiences of military vets with first responders to rapidly deploy emergency response teams. "This was an impressive team to help with relief efforts," Rexroad said.
My Hope Chest
Shango Premium Cannabis also joined forces with My Hope Chest in Las Vegas to raise money for reconstructive surgery for breast cancer patients. The Shango dispensary sold T-shirts, hats, beanies and socks accented in pink to raise money for victims of a mastectomy to receive reconstructive surgery. "This is a new adventure for My Hope Chest with Shango," founder Alisa Savoretti said. "We understand and support that the healing powers of medicinal cannabis and the benefits in the areas of glaucoma prevention and treatment, epileptic seizures and PTSD have been proven very real. As a charity that helps women affected by breast cancer, we look forward to the support of Shango Premium Cannabis and are excited to see the future of our charitable partnership."
October is Breast Cancer Awareness Month across America. Shango is proud to join this nationwide campaign to focus attention on breast cancer education, research and treatment, and raise money to help defeat this dreaded disease that strikes so many women each year. Shango stores in Oregon and Nevada created special pink merchandise so our customers could show their support. A portion of all "pink purchases" throughout October was donated to breast cancer charities.
In Oregon, we selected Breast Friends, a national organization dedicated to making sure that no woman battles breast cancer alone. Shango Las Vegas partnered with Veterans Village Las Vegas to support its ongoing mission to help restore hope, health and dignity to the city's homeless veterans. Shango Las Vegas was the presenting sponsor for the inaugural Veterans Village 5K Run/Fun Walk held in November 2017. The event raised more than $30,000 to help this effective, nationally recognized organization to continue providing critical housing, food, healthcare and employment assistance to veterans in need.
Shango's Oregon stores have "adopted" their community VFW organizations and a cannabis group that employs veterans to grow cannabis for veterans. Shango dispensaries adopted their local Veterans of Foreign Wars (VFW) posts. We adopted the Veterans Cannabis Collective (VCC). "Shango is committed to helping the men and women whose military service and personal sacrifices have protected our nation and our freedom. Many of our veterans suffer from medical conditions related to their service," Rexroad said. "We are gratified that our products provide effective treatment and relief for many of these conditions. We are also honored that so many veterans choose Shango for their medical cannabis needs."