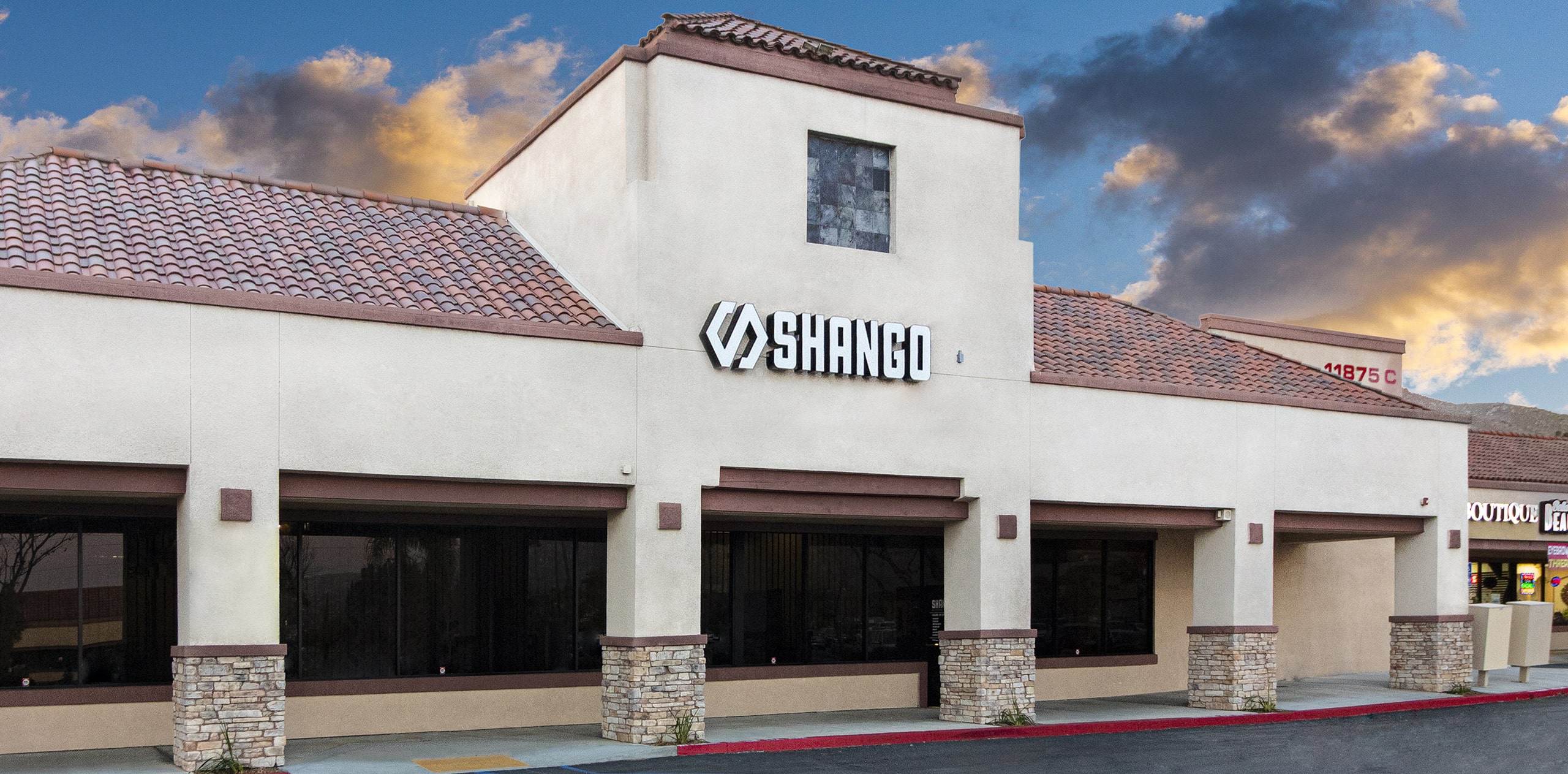 Marijuana Dispensary Moreno Valley
The first Shango dispensary in California is here! Shango's Moreno Valley footprint features a beautiful, state-of-the-art 5,000 square-foot dispensary stocked with the finest recreational cannabis products and accessories in SoCal, plus the full line of Shango's signature swag.
We're also opening an 11,000 square-foot distribution center to support our upcoming expansion throughout the Golden State. We'll be launching several brand new dispensaries in 2020-21. So, stay tuned to find out when Shango will be coming to your neck of the woods!
Visit Shango Moreno Valley at 11875 Pigeon Pass Rd. C-1, Moreno Valley, CA 92557
Call: 1 (866) 474-2646
INFORMATION
Mon-Sun: 9am – 10pm
Recreational
Marijuana Dispensary
EXPERIENCE THE POWER OF THE PLANT™
VIP LOYALTY PROGRAM
GET 5% CASH BACK ON EVERY PURCHASE
Moreno Valley – Pigeon Pass Rd
Moreno Valley – Pigeon Pass Rd