ABOUT US
Shango Premium Cannabis is the leading medical and recreational medical dispensary license holder, grower and manufacturer in multiple states across the country. Shango currently owns cannabis-related licenses in Oregon, Washington and Nevada, with expansion plans that include retail, manufacturing and product distribution in Michigan, New Jersey and California in the cannabis market and nationwide for its CBD products.
Shango is vertically licensed to create a full range of award-winning cannabis products, including flower, extracts and cannabis-infused edibles, produced by expert cultivators and processors in Oregon, Nevada and Washington. The Shango brand is licensed to operate six full-service recreational and medical cannabis dispensaries in Oregon and Nevada. A recognized leader in the cannabis marketplace and industry, Shango sets the highest standard for product quality and consistency along with the ultimate in customer service and community relations. Shango also is committed to cannabis education and is an active advocate of the safe and responsible use of cannabis products.
Shango's proprietary cultivation method begins with superior genetics for both medical and recreational marijuana which produces a vast array of biological characteristics in every strain. Shango's full range of premium cannabis products includes wholesale and retail sales
of flower, extracts and cannabis-infused edibles. The Shango brand is owned by Rexroad Marquis Corporation and licensed only to cannabis growers, processors, wholesalers and retailers that maintain the highest standards of:
Product quality

Business practices

Regulatory compliance

Community partnership
Many Shango products are sold at select retail partners throughout Oregon, Nevada and Washington. The Shango Private Reserve collection is sold exclusively in Shango medical and recreational dispensaries.
We are committed to setting the standards for product quality, customer service, ethical business practices and education for the entire cannabis industry. Shango also is a leading advocate for the safe and responsible use of cannabis products.
Shango stores provide a beautiful, clean and invigorating retail environment that engages customers and enhances the consumer experience. They combine state-of-the-industry interior design with state-of-the-art seed to sale tracking technology to provide a distinctive and satisfying customer experience from registration, education and consultation to shopping, ordering and fulfillment.
HISTORY OF SHANGO
Founded in 2014, Shango is now a recognized leader in the cannabis industry and marketplace, as well as in the media. Our products are available in many Shango-licensed retail stores. Our first two locations opened in August and November 2014 in Portland, Oregon. We also opened our massive 75,000 square-foot cultivation, processing and retail complex in Las Vegas, Nevada, in 2016. In 2015, Shango licensed a major cultivation facility in Woodland, Washington, and created our wholesale division. A key contributor to our continued growth and success, Shango Wholesale now serves more than 150 independent cannabis dispensaries throughout Oregon, Nevada and Washington. In 2016, comedy legend and lifelong cannabis advocate, Tommy Chong, partnered with Shango as the exclusive grower for his ultra-high-quality Chong's Choice cannabis line in Oregon and Nevada. Since then, Tommy has been a regular visitor at Shango stores to the delight of our customers, team members and community leaders. We partnered with Kyle Turley, former NFL All-Pro offensive lineman and founder of Neuro XPF, in 2017, to produce and promote his full line of THC-free CBD products in Nevada. Shango supports Kyle's tireless efforts to educate athletes, coaches, sports authorities and parents about the risks of traumatic brain injuries in football and other contact sports, as well as the potential of CBD to help heal these injuries. Also, in 2017, Shango partnered with several outstanding charitable and service organizations to help meet the needs of breast cancer survivors, as well as veterans who are homeless and facing challenges in transitioning back to civilian life. We also partnered with Formula Drift driver, Danny George, to become the first cannabis brand in the history of auto racing to sponsor a driver and team in a major motor sports series. Today, Shango is poised for further expansion and growth in emerging cannabis markets, especially California and Michigan. We look forward to new opportunities to lead our industry and serve our customers and our communities.
LOCATION EXPANSION & DEVELOPMENT
Shango has become America's first multi-faceted national cannabis brand. State licenses available for the retail sale of cannabis have been exhausted in Oregon and Nevada. There are far more independently owned retail dispensaries than those licensees with multiple locations or vertical licensing. Shango retail stores are firmly entrenched in both states, while also boasting a state-of-the-art grow facility in Washington. After the high quality of Shango products hit the marketplace, we created our Wholesale Division to sell premium quality Shango-branded flower, extracts and edibles to this rapidly growing market to single licensees. Shango currently serves nearly 150 wholesale customers in Oregon, Nevada and Washington. Shango's Wholesale Division already represents a significant portion of our total revenue. This will only increase as new state markets become viable and available to the company. Our wholesale business strategy is critical to establishing and growing Shango as a highly visible, national cannabis brand. One of Shango's goals is to own and operate the maximum number of retail cannabis stores permitted in each new state market and establish Shango as the cannabis retailer and distributor of choice across America. Shango is preparing for expansion into California, Michigan, New Jersey, Florida and other existing and emerging state markets across the country. The next stop is Europe, where Shango CBD and Neuro XPF products soon will be distributed in more than a dozen countries. "Building this kind of trusted brand is essential for significant, long-term growth, profitability and return on investment in any industry, especially in the cannabis industry," Shango CEO Brandon Rexroad says. "Most cannabis companies are unable to venture beyond their local or statewide marketplaces. Few have the vision and commitment to empower expansion into multiple state markets. Since its inception, all of our brand's development, production, product, marketing and sales strategies and tactics have been designed and driven to serve the same primary objectives." Shango's retail stores in Oregon and Nevada, clearly demonstrate why we will achieve our goal and what our international retail presence will be in the future.
BUSINESS CULTURE
Shango has quickly become America's premiere national cannabis brand by appealing to a broad range of consumers. Through vertical licensing, strong business partners, innovative thinking and qualified staff members, Shango is poised to become a driving force in the cannabis industry throughout the world. As the only owner of cultivation, manufacturing and dispensary locations in multiple states, we are solely qualified and thoroughly prepared to meet the challenges of the quickly expanding cannabis industry. No cannabis brand in the United States has advanced as quickly or as far. Almost overnight, cannabis has become Big Business. The exploding cannabis marketplace presents almost unlimited opportunities and promises incredible returns. But only companies with a serious commitment and all of the proper talent, expertise, facilities, funding and connections will actually be able to compete successfully and reap these rewards. The legalization of cannabis has been tantamount to The Big Bang. The cannabis industry, state markets and consumer demand have exploded, and viable cannabis companies are moving at light speed to secure licenses, deliver product and capture market share. Shango is already there. Amid this maelstrom of chaos, confusion and constant change, Shango is steadily and patiently executing its in-place business development plan, product development and marketing strategies. We continue working the appropriate government and political channels to create growth opportunities in new and existing markets. We continue to align with qualified investors and strategic partners that will help bring these strategies and opportunities to full fruition. Shango has sharp eyes. One is focused on accomplishing our immediate mission, but the other never loses sight of the future and the objectives we constantly pursue. We pledge that:
Shango will constantly anticipate and satisfy the wants and needs of cannabis consumers with new strains, new products and new ways to enjoy them.
We will constantly strive to improve the quality of the cannabis experience and further distance Shango from all competitors.
We will constantly champion The Power of the Plant™ to promote health, healing and happiness, and constantly advocate the responsible use of all cannabis products.
Shango will be recognized and trusted as the cannabis brand of choice across America and around the world.
Everything we do moves us toward realizing this vision.
TEAM SHANGO
The Shango brand is far more than a sign on a storefront or a label on a package. It represents a standard of excellence for the entire Cannabis industry. It also represents hundreds of talented, passionate, hard-working people who face the daily challenges of building a successful company in an industry, a marketplace and a regulatory environment that is constantly changing. First and foremost, we are expert farmers. Cannabis cultivation is the heart and soul of the Shango brand. We are extremely proud of our crops, which consistently rank among the very best in our industry. We are scientists, product developers, chefs and production workers who transform Shango flower into an ever-growing range of premium quality medical and recreational cannabis products. We are salespeople, store managers and customer service representatives who deliver Shango products to our clients and ensure a distinctive, satisfying customer experience. We are department managers, bookkeepers and businesspeople who work behind the scenes to keep the wheels turning and the lights burning. We are people like you.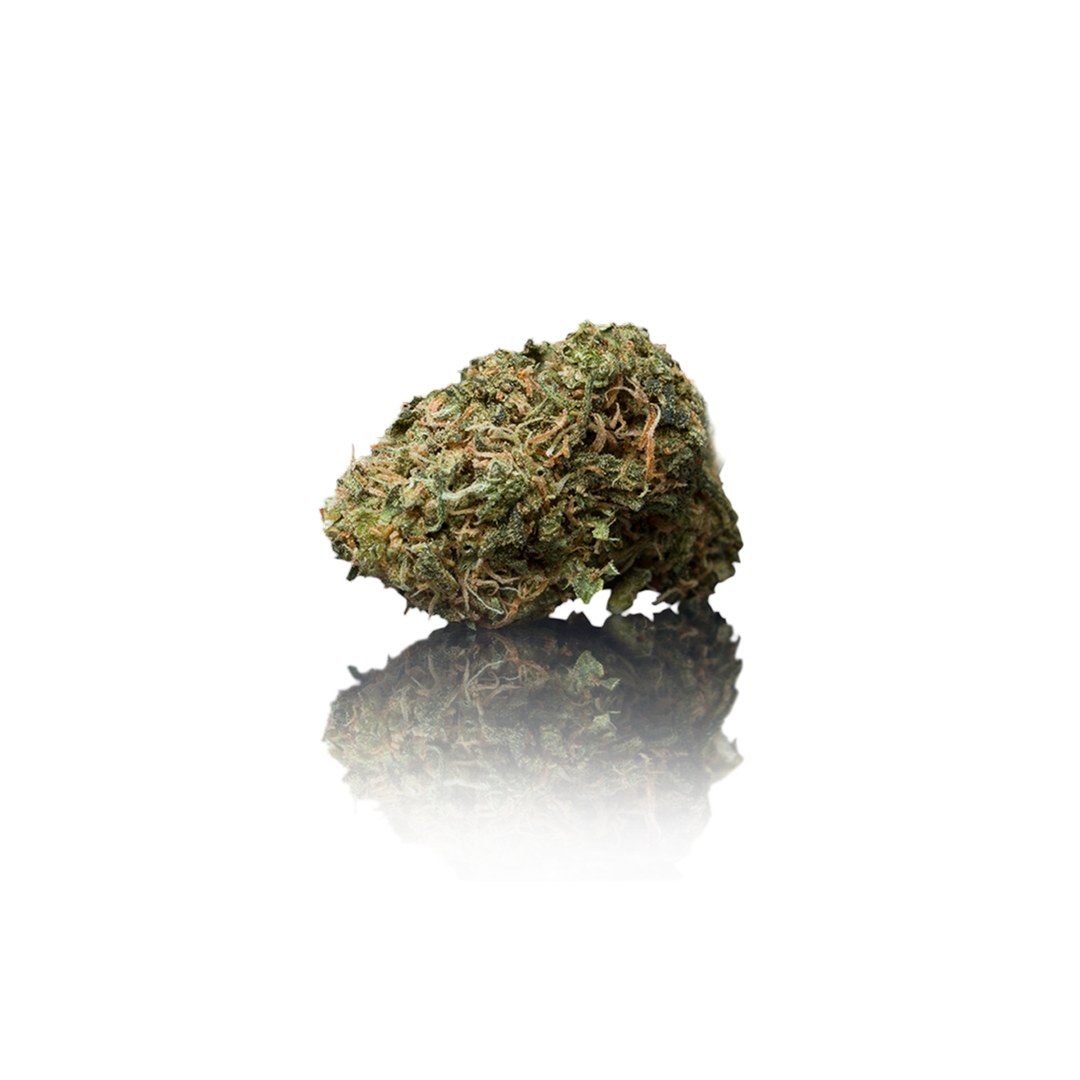 Sign Up For Our Latest Offers