If you have sampled several of the medical marijuana dispensaries in Portland and are looking for a cannabis experience unlike anything you've tried before, stop by one of Shango's two convenient locations today. With 14 unique strains to choose from, we are quickly becoming the top choice of Portland residents for first-class medical marijuana. We have a wide variety of flower, concentrates and infused edibles that will provide an ideal cannabis experience for any situation. Come see what we have in store and experience the difference of Shango products.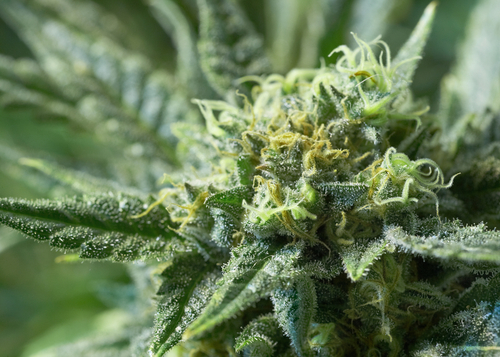 14 Different Strains of Flower
Shango flower is unlike any other medical marijuana found in Portland dispensaries. With beautiful color, gorgeous crystals and complex flavors and aromas, you can't go wrong with any of the flower found in Shango stores. For an unrivaled cannabis experience, try one of our Private Reserve strains, including:
AC/DC
Chillberry
Malawi
Orion's Belt
PD-X
Pink Frost
Prism
We make sure to take the time to properly cultivate our flower, harvesting and drying our cannabis for 15 days. We then trim each flower by hand and cure it for 10 days before packaging. Our goal is to provide flower that is of the highest quality, ensuring the products you consume from our stores are the best on the market.
Nothing Tops Shango Concentrates and Edibles
For a discrete and convenient way to experience medical marijuana in Portland, try out some of Shango's award winning concentrates. Known far and wide as the finest wax and shatter products around, our concentrates have begun to develop an avid fan base. Using Shango flower in all of our shatter and wax products, no other dispensary can offer the same quality concentrates that are found in our stores.
With a large market for people looking to consume medical marijuana without smoking, we are pleased to offer infused edibles to suit your needs. Our delicious chocolate infused edibles come in indica, sativa, hybrid and CBD-Rich varieties, providing the same effects as our flower and concentrates without the need for a lighter and pipe.
When you are looking for the top cannabis retailer in Portland, stop by one of Shango's two convenient locations to find the perfect cannabis experience for your needs. Give us a call today at (503) 788-7005 or stop by one of our stores located at 8056 SE Harold Street or 6033 NE Win Sivers Dr. (located by the airport). We can help you find the ideal strain that will produce the exact marijuana experience you desire.