Kyle Turley, Brandon Rexroad Come Home to Open Recreational Dispensary in Moreno Valley Shango becomes the City's First Licensed Retail Cannabis Facility
MORENO VALLEY — Kyle Turley believes marijuana, with its precious cargo of CBD and THC, saved his life. The proof, he says, resides in the new Shango Moreno Valley recreational cannabis outlet he helped bring to the Inland Empire.
After five years of planning, his vision of using the power of cannabis to save others took a giant leap recently when the Shango ownership group opened the door to Shango Moreno Valley marijuana dispensary.
The daunting efforts of two Southern Californians reached fruition when the city's first recreational dispensary opened to a waiting line of cannabis enthusiasts on March 13.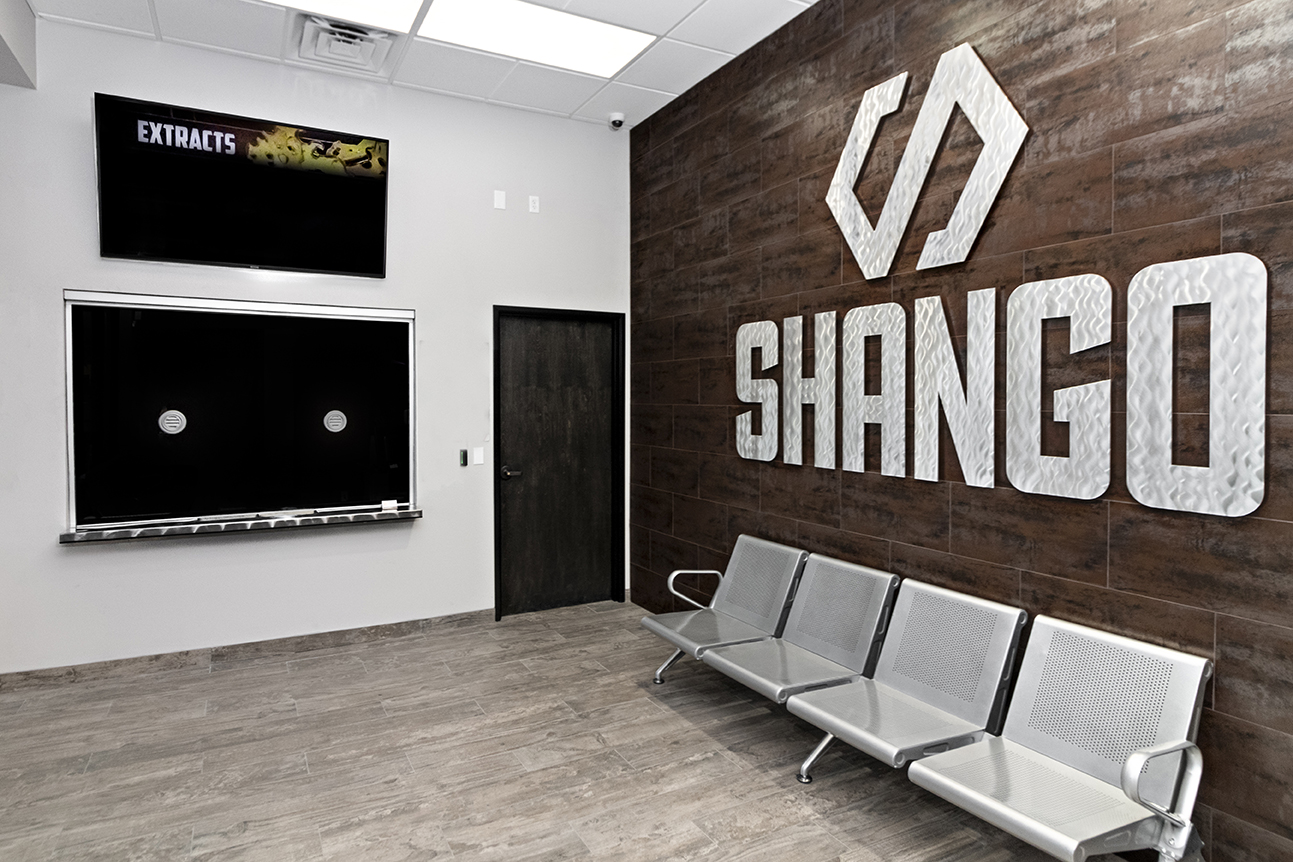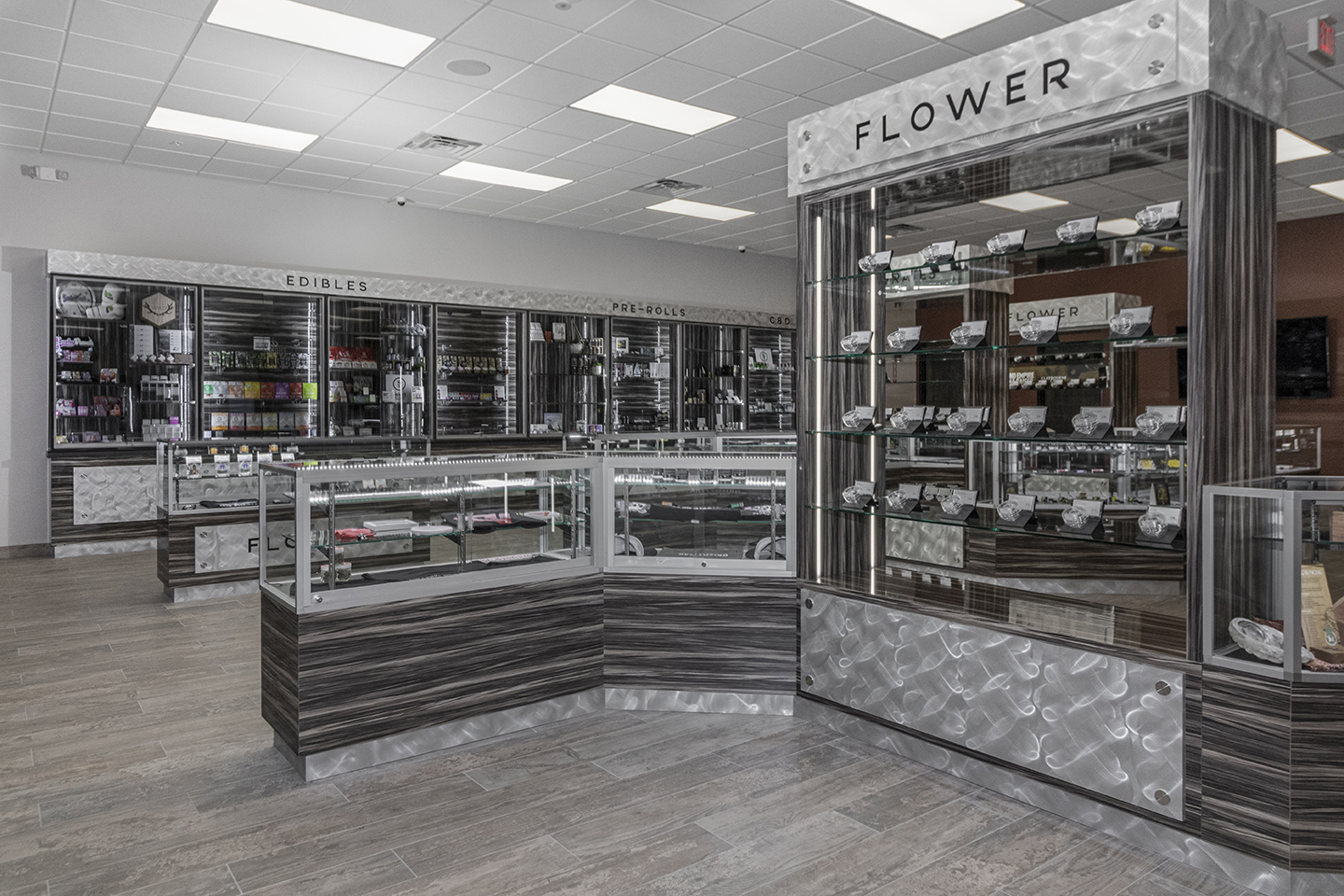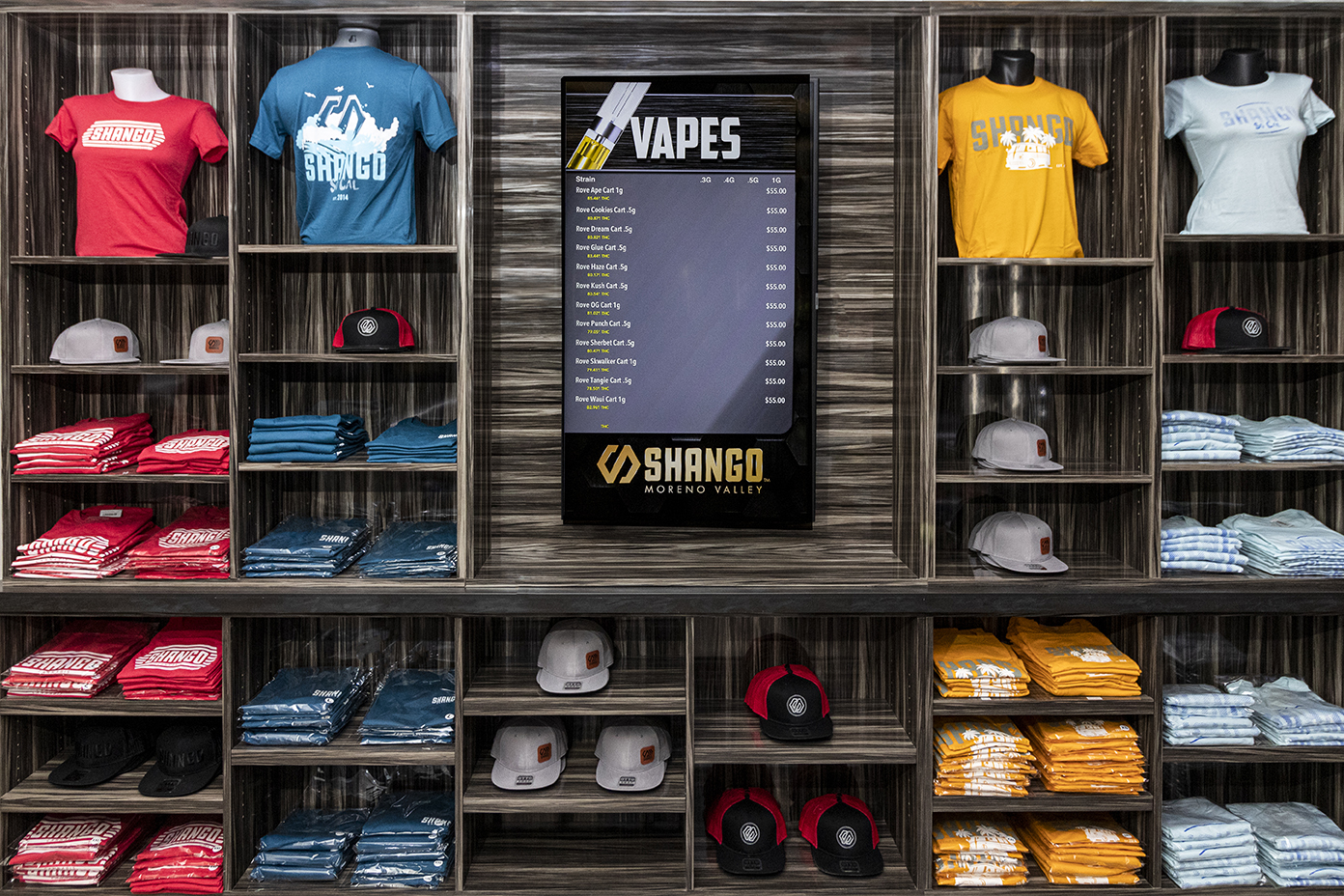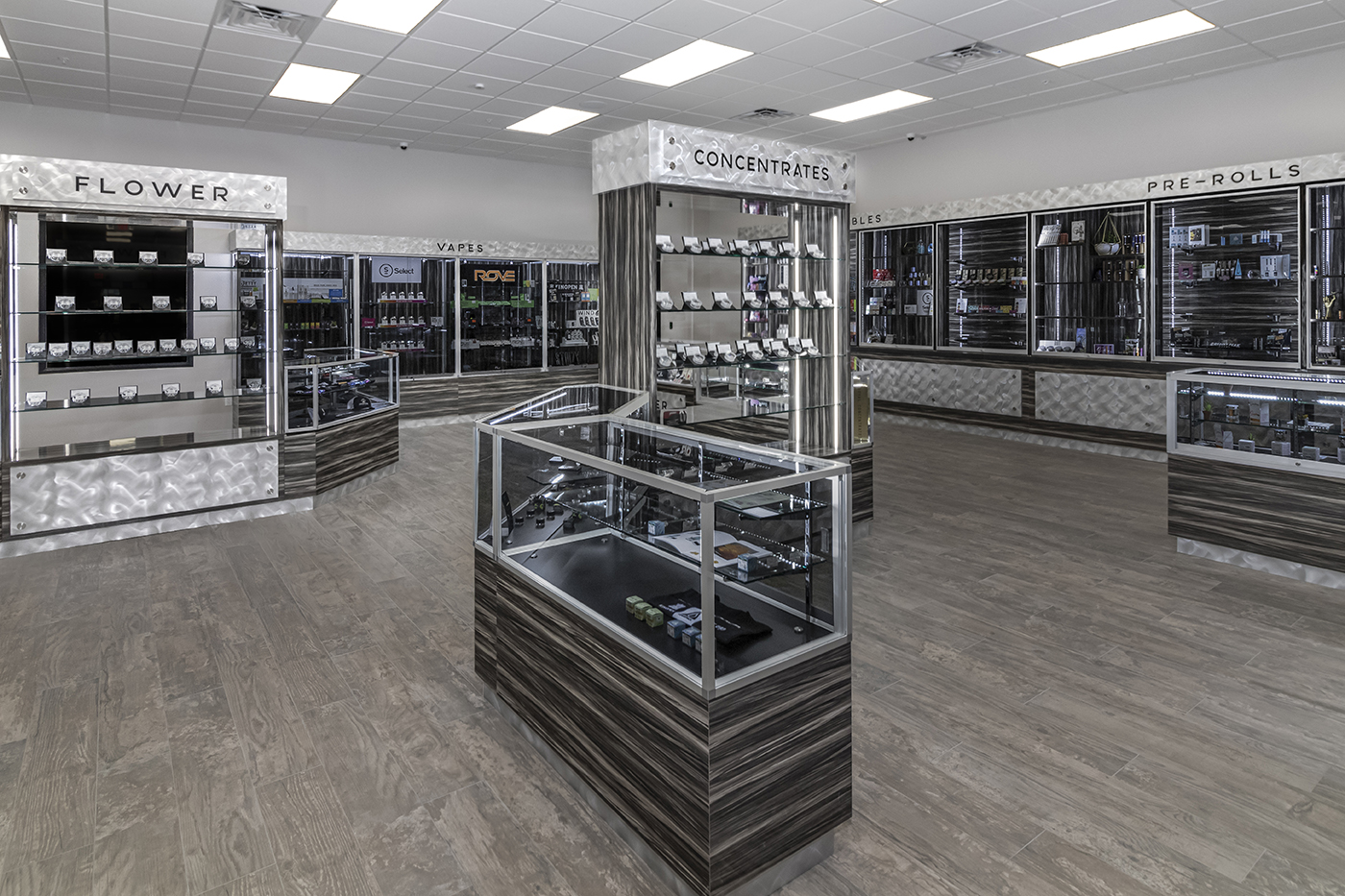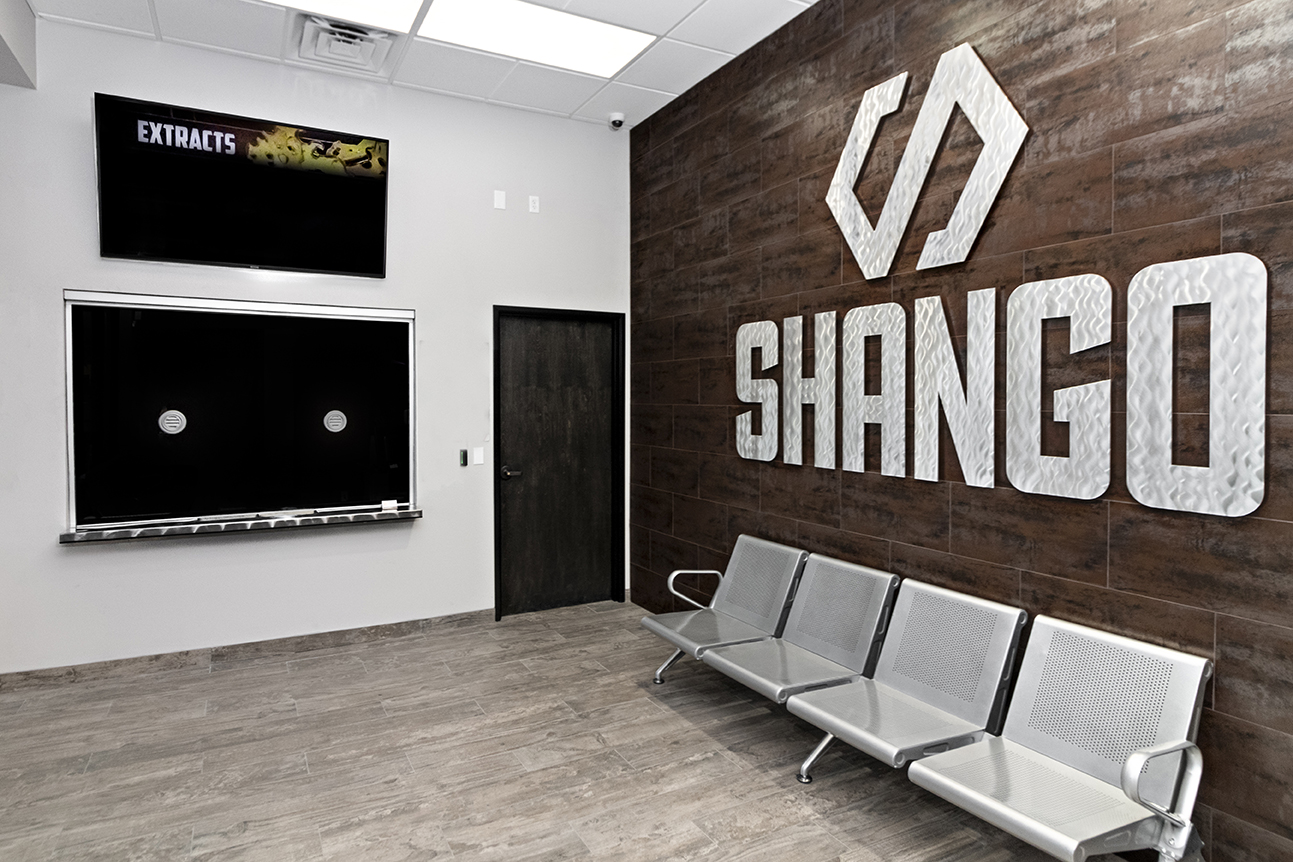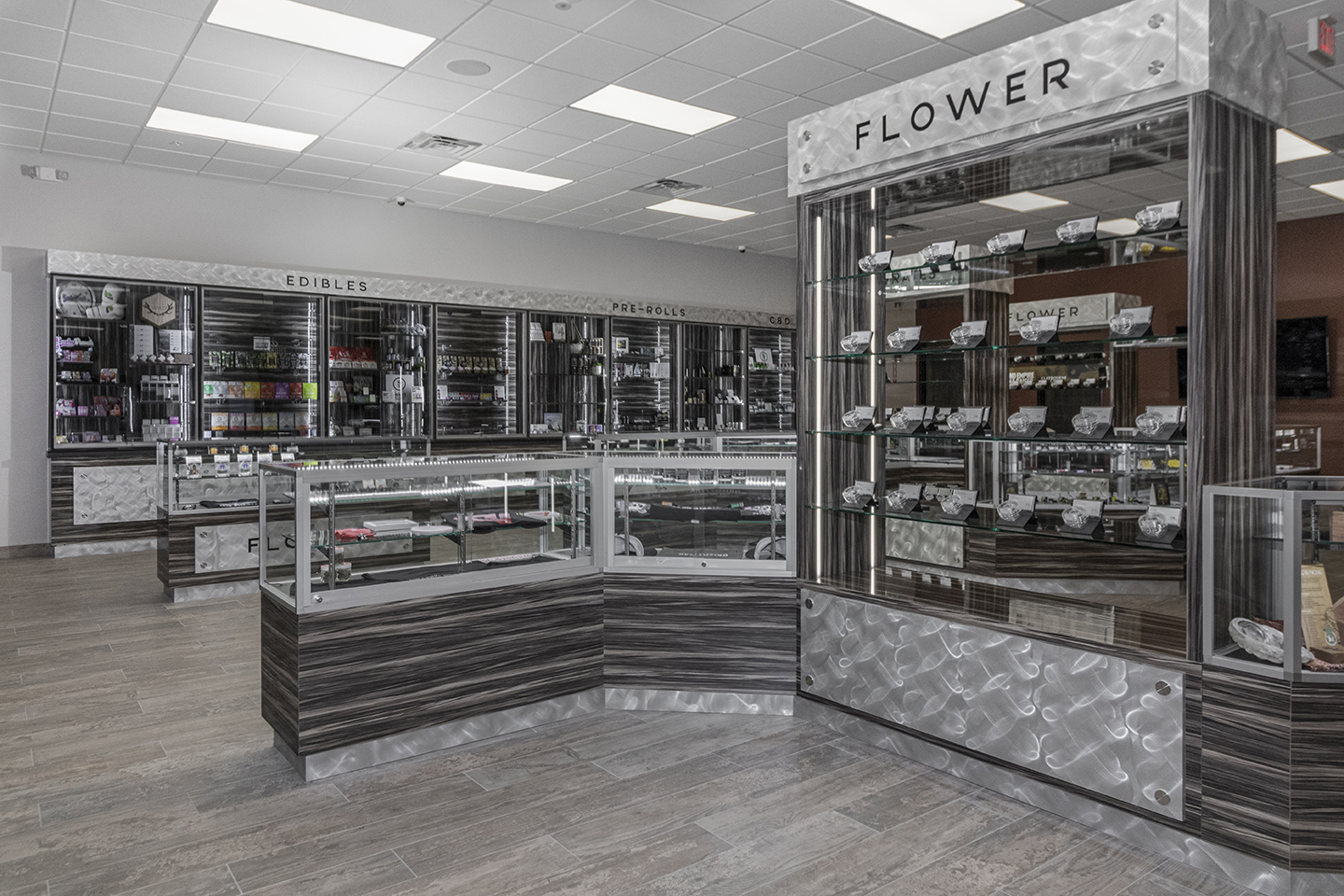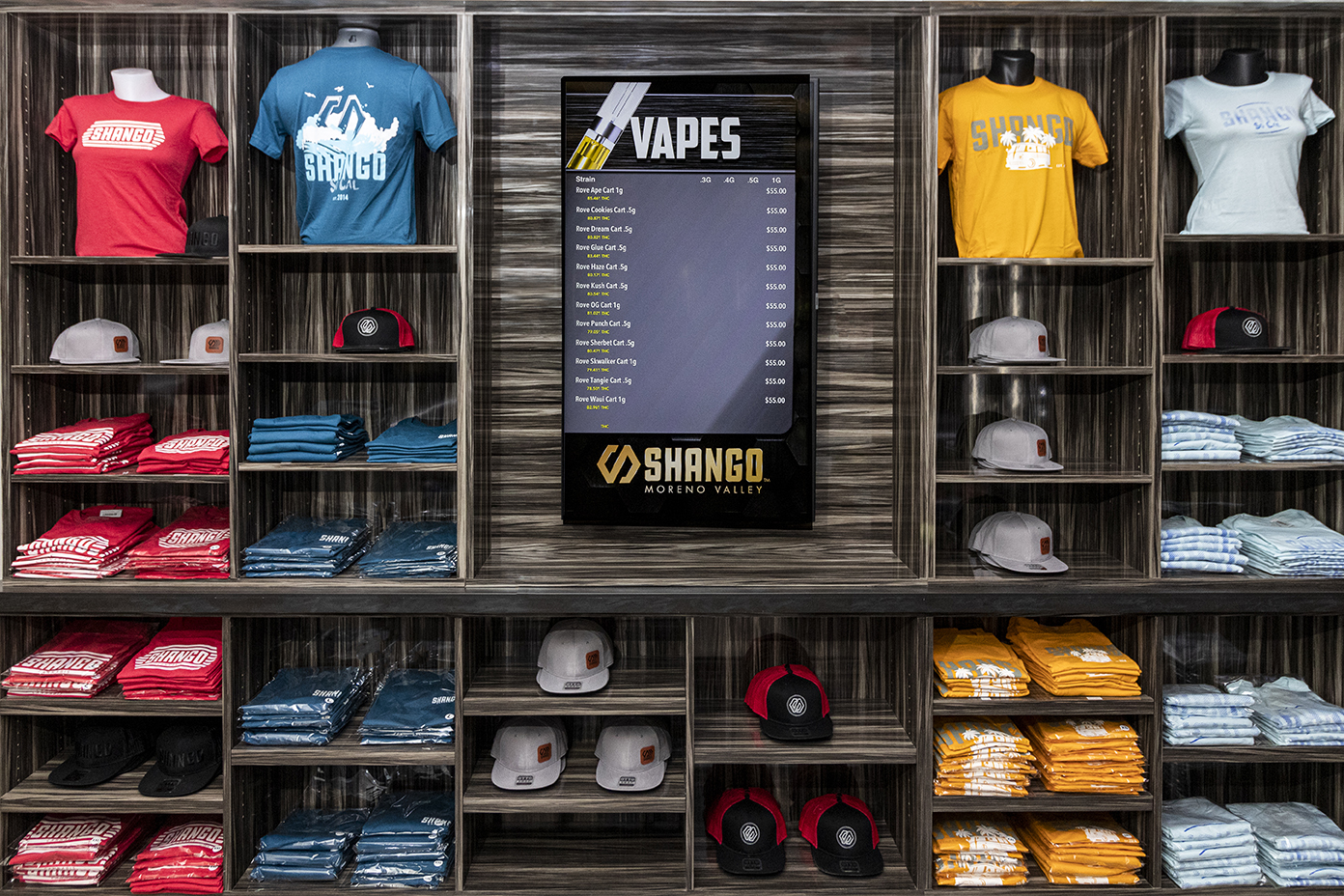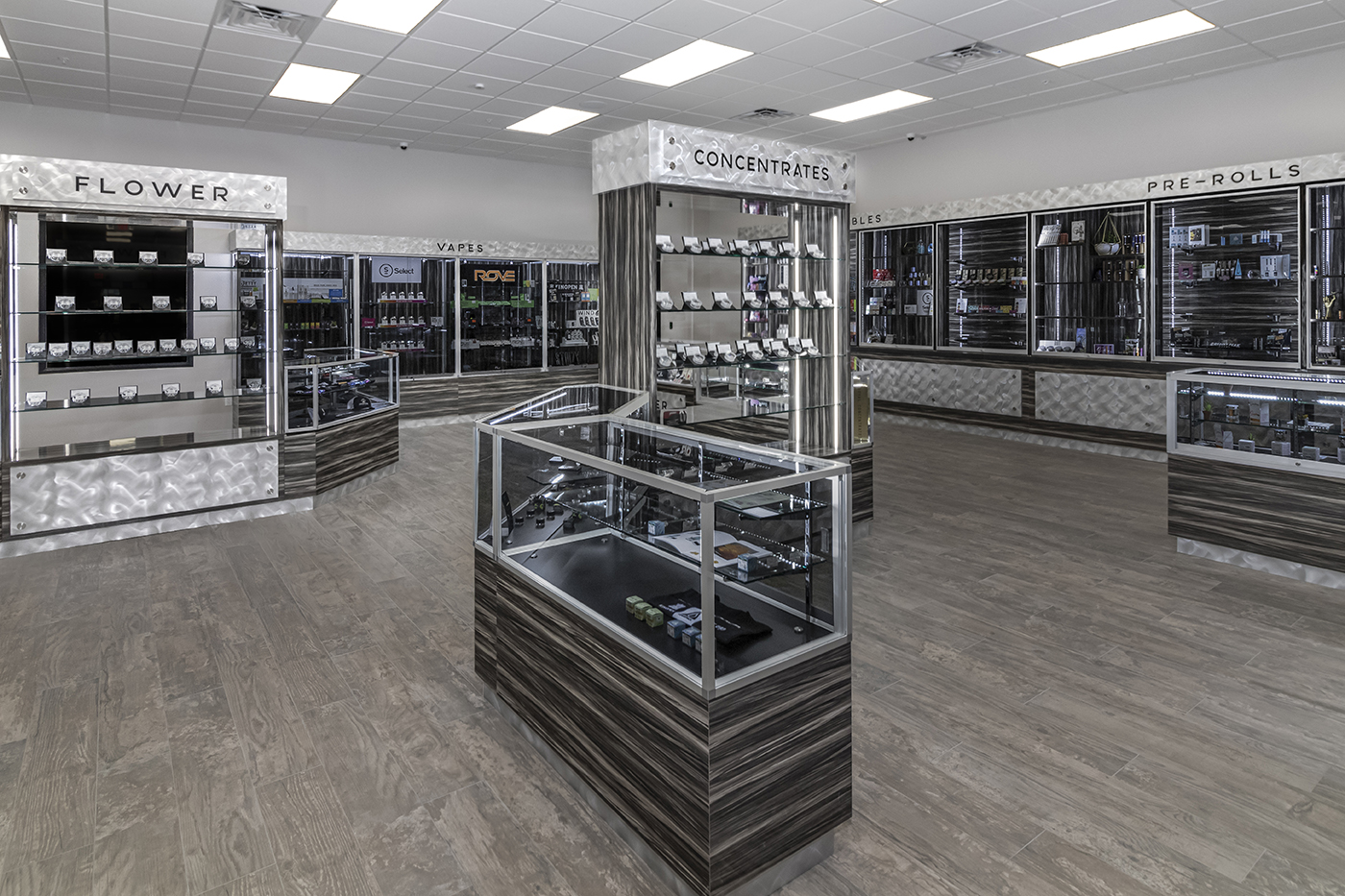 Former NFL All-Pro offensive lineman Turley and longtime friend and Shango founder and CEO Brandon Rexroad made a commitment five years ago to form an ownership group and bring the Shango brand to California.
"Without a doubt, cannabis saved my life," Turley says. "I wouldn't be where I am today, I would not have my family, my kids, my house, everything I have right now, if not for cannabis."
The goal to open a dispensary in his hometown was fueled by his rise to better health through cannabis.
"This plant has now been set free," he says. "Cannabis has played an important role in allowing me to personally manage pain, cope with CTE, improve my overall health and eliminate the need for prescription opioids that nearly cost me my life. I'm opening up a business here so we can allow people, especially veterans, to recover naturally with proper dietary and organic therapies."
Rexroad, a longtime resident of Orange County, is a close friend of Turley who grew up in Moreno Valley.
"The opening gave me a great sense of pride," Rexroad said.
The dispensary is located at 11875 Pigeon Pass, Unit C1 in Moreno Valley, in the Stater Bros shopping center at the corner of Pigeon Pass and Ironwood, near California Highway 60. Hours of operation are from 6 a.m. to 10 p.m. seven days a week.
The official Grand Opening celebration for the public took place with a Moreno Valley Chamber of Commerce ribbon-cutting ceremony, featuring local government and business leaders and media. Representatives of Shango's ownership group and management team were on hand to welcome recreational cannabis users of the Inland Empire.
The first 50 people in line for the Grand Opening received complimentary Shango merchandise and deep discounts on cannabis dispensary products and accessories. Other special offers and raffles were available to all customers throughout the Grand Opening weekend.
Turley's Fight to Change The NFL
Turley was a bruiser, a banger, a physical force who exceeded 300 pounds of punch. He played nine seasons in the NFL, selected 7th overall in the 1998 draft. He played five seasons for the New Orleans Saints and a year with the St. Louis Rams before a serious back injury sidelined him for the 2004 and 2005 seasons. He returned in 2006 as a member of the Kansas City Chiefs, where he spent the last two years of his career before retiring in 2007. He was All-Pro offensive tackle in 2000 and was invited to the Pro Bowl in 2001.
He did all that while playing in agony and was mired in a number of player health issues post-retirement, particularly neurological problems resulting from his football career.
Diagnosed with Chronic Traumatic Encephalopathy (CTE) as a result of more than 100 concussions he received during his NFL career. Turley struggled with an addiction to painkillers, violent thoughts and suicidal tendencies until he started using medical marijuana.
"It saved my life," he says. "I wouldn't be where I am today, I would not have my family, my kids, my house, everything I have right now, if not for cannabis."
To help save other lives, Turley founded the Gridiron Cannabis Coalition to use his story and those of other players to advance the use of marijuana as a valid medical treatment for neurological conditions and other athletic injuries.
"We have people committing suicide in football and other sports," he said. "How far do we have to go? Cannabis has played an important role in allowing me to personally manage pain, cope with CTE, improve my overall health and eliminate the need for prescription opioids that nearly cost me my life. If we can allow players and veterans to recover naturally with proper dietary and organic therapies, we should be doing so."
Turley was featured in CNN's "Weed 4: Pot vs Pills" hosted by Dr. Sanjay Gupta, which focused on medical marijuana and CBD. He endorsed the use of cannabis and hemp products as a way to escape the addiction to opioids. He guarantees a dispensary in his hometown will help stem the use of opiates.
Turley also has been working toward change the NFL's policy on punishing positive tests for cannabis
With the National Football League Players Association approving a new Collective Bargaining Agreement that includes no punishment for positive tests on marijuana, Turley will achieve one big hurdle that began two years ago when he first approached the NFL.
"I made this happen," Turley said during the opening of his new Moreno Valley marijuana dispensary, this city's first pot shop. "The NFL is moving the needle on his because I first spoke with the NFL. There is no way the conversation is happening without me."
As a high school and college athlete, Turley never used cannabis until he sustained painful injuries and numerous concussions while playing in the NFL.
"I had friends who lost their college scholarships because they tested positive for marijuana, but I never needed it," Turley recalls. "It's ironic that now I'm a huge cannabis advocate and living proof that it can change your life and even save your life. This plant is shifting the conversation from being on drugs to getting off drugs. This is supposed to happen."
Turley saw his quest to secure such an agreement come to fruition if the CBA was ratified by the players.
"Rallying all these guys together for unity in sports about this conversation is because I put it together."
For Turley, being part of a business in his hometown, where he was a multi-sport athlete at Moreno Valley High School, is a highlight in his post-NFL career. He also is a board member of the Gridiron Greats Assistance Fund.
"I'm so proud to be bringing a game-changing business to my hometown," Turley said. "It's pretty exciting and it kind of feels like I was destined for this."
It All Started with Rexroad
Shango founder and CEO Brandon Rexroad is the main cog of the ownership group that is bringing the Shango brand to California.
Rexroad has been dedicated to the cannabis industry since 1996 when California permitted the production and sale of medicinal cannabis. He is the Founder and CEO of Shango Cannabis, a recognized and respected leader in the cannabis dispensary industry and marketplace.
Rexroad, a longtime resident of Orange County, said he feels the Moreno Valley opening is like coming home.
"Opening a cannabis dispensary in Southern California has been a personal goal of mine since I started in the industry nearly 24 years ago," Rexroad said. "We're excited to be the first licensed dispensary in Moreno Valley and we're planning on making a positive impact on this community.
Rexroad leads the development and growth of the Shango brand in Oregon, Nevada and Michigan, as well as upcoming expansions into California, Arizona, Missouri and emerging markets throughout the country.
In addition to his extensive cannabis industry knowledge and experience, Rexroad has more than 20 years of experience in all aspects of commercial, industrial and residential real estate, construction and development.
Rexroad also is the Co-Founder of Factory Direct Garden Supply, an importer and manufacturer of hoods, lamps, ballasts and other specialized equipment for the hydroponic gardening industry.
Now he is responsible for building and managing Shango's state-of-the-art cannabis cultivation facilities, as well as its cannabis research and development center. These facilities produce the full range of Shango medical and recreational cannabis products. They also produce flower, extracts and edibles for other select cannabis brands.
"Shango Moreno Valley cannabis dispensary has an exceptional location," Rexroad said. "Shango will offer the best cannabis shopping experience in the Inland Empire. Our customers are going to be amazed."
The Shango Way
Rexroad and Turley are part of the ownership group operating as SMV GROUP INC. The Moreno Valley facility contains 5,000 square feet of retail space.
Shango holds a total of 29 cannabis licenses in state markets across the country, including 10 for dispensaries in Oregon, Nevada, Michigan, California and Missouri. Moreno Valley is the first of several planned Shango dispensaries in California. The company will also be opening its first distribution facility in California in summer of 2020.
Shango is an established, vertically integrated cannabis brand offering a full range of award-winning products, including flower, extracts and cannabis-infused edibles, in Oregon, Michigan and Nevada. The Shango brand has multiple full-service recreational and medical cannabis dispensaries in Oregon and Nevada along with a medical cannabis provisioning center in Michigan.
Shango will soon open a provisioning center in Bay City, Michigan, and a state-of-the-art cannabis distribution operation in Southern California. In Q2 2020, Shango's Michigan operations will add a provisioning center in Hazel Park, as well as two extraction facilities, a commercial kitchen and an indoor cultivation facility.
Shango Moreno Valley Marijuana Dispensary is a member of the Moreno Valley Chamber of Commerce.
The Shango Moreno Valley phone number is (866) 4SH-ANGO, (474-2646). The email address is [email protected].
Shango is a recognized leader in the cannabis industry and sets the standard for product quality, consistency and business conduct. Shango is committed to cannabis education and is a fierce advocate of the safe and responsible use of cannabis products. For more information, go to www.goshango.com.