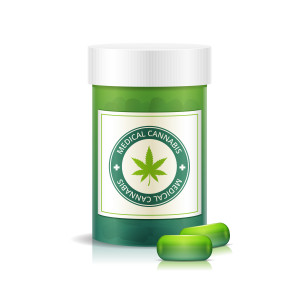 A study presented to the American Academy of Neurology in Washington, D.C., in April indicated that a liquid form of marijuana prescribed medicinally shows promise as a future treatment for children who live with severe epilepsy. For many, conventional therapies offer no relief.
Medical Research Offers Hope to Epilepsy Patients
Dr. Orrin Devinsky from the New York University Langone Comprehensive Epilepsy Center led the research team that explored the effects of a marijuana extract on the debilitating neurological disorder known as epilepsy. The physician shared that the findings are of great interest to the medical community, adults and parents having children that suffer from the traumatic diseases. Early findings will lead to larger, double-blind trials designed to evaluate the full potential of the drug.
The Study Begins
The research involved 213 volunteers who ranged in age from 2 to 26 years of age. All were diagnosed with Dravet syndrome, Lennox-Gastaut syndrome and 10 other forms of epilepsy that did not formerly respond to treatment and offer symptomatic relief. The disorders have the potential for causing cognitive disability and subject the patients to living an entire life having to endure seizure activity.
During the study that was supported by GW Pharmaceuticals, the subjects received daily oral doses of cannabidiol in the form of a medication called Epidiolex. The chemical compound was derived from marijuana and does not produce the common psychoactive high that is associated with using the plant for recreational purposes. All of the participants were aware of the substance that was provided. The research was developed in order to determine if the compound was safe and well tolerated.
Initial Research Results
During the 12-week study, scientists monitored the number of seizures that volunteers experienced while taking the formulation. They found that of the 137 individuals who completed the trial, seizure activity was decreased on average by 54 percent. Six percent of the total number of participants dropped out of the study secondary to experiencing side effects from the drug. The list of effects included drowsiness, diarrhea, fatigue and diminished appetite.
Epidiolex Has Limited Approval
The U.S. Food and Drug Administration has given some epilepsy centers across the country permission to offer Epidiolex for compassionate use under certain circumstances. In Oregon, physician-approved patients obtain prescriptions by visiting medical cannabis dispensaries Portland.