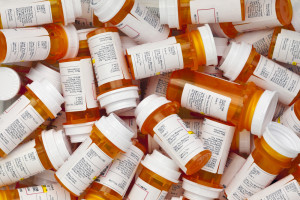 The use of medical marijuana has been a source of controversy for years now, but interestingly enough, there are some indications that medical professionals will soon be switching their patients' prescriptions from popular pharmaceuticals that feature dangerous side effects to marijuana in the near future.
Is Medical Marijuana Geared to Replace Some Common Pharmaceuticals?
Watch a television commercial promoting a popular pharmaceutical and before it is over, chances are you have heard about at least a few negative side effects associated with taking it. While prescription drugs can have a world of benefits, they can also feature harmful repercussions with extended use. Since the days when people first began having the option of filing for a medical marijuana card in Portland, Oregon, until now, when almost half of the states in this country have approved it, it is possible that medical marijuana may be a pharmaceutical game changer in the near future. Here are some common prescription drugs in which marijuana may offer a safer solution.
Ambien
For patients who frequently experience trouble falling or staying asleep, many physicians prescribe Ambien because it places them in an almost hypnotic state. However, there are serious side effects associated with this powerful drug ranging from confusion and depression to hallucinations and difficulty breathing. Ironically, one of the listed possible side effects could be trouble falling asleep.
Oxycontin
Oxycontin is commonly prescribed by physicians for patients who are recovering from surgery or serious illness because it is a powerful pain reliever. It might not be worth it to use the drug, however, because there are plenty of adverse side effects that might accompany its use, such as loss of consciousness, chest pain, irregular heartbeat, nausea, constipation, anxiety, stomach discomfort and weight loss. Marijuana could be a safer alternative because it is also known to decrease pain without the long list of possible unpleasant reactions that are often associated with Oxycontin.
What the Future Looks Like for Medical Marijuana
There are plenty of other prescription medicines for which medical marijuana might offer a safer alternative. Only time will tell whether some of the most common prescription drugs will be completely replaced by it or not.