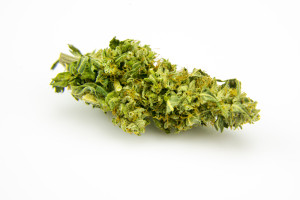 Medical marijuana can be used to treat many different medical conditions. Recent medical research has suggested medical marijuana can slow the growth of breast cancer cells.
Medical Marijuana is Effective in Treating Breast Cancer
Although it is well-known that marijuana can be used to treat a wide range of medical conditions, recent research has suggested that the wonder plant is effective in preventing the spread of breast cancer cells throughout the body. Unfortunately, one in eight females will develop breast cancer in the United States. This new research is promising for those who are suffering from breast cancer.
The Research is Promising
A recent study conducted by the California Pacific Medical Research Center concluded that an ingredient in marijuana prevents metastasis. Metastasis occurs when a tumor in a certain area of the body spreads to different parts of the body. One ingredient found in marijuana that stops metastasis is CBD. According to research, THC is another promising ingredient in marijuana that can be used to treat certain cancers, which include breast cancer. THC is a promising ingredient in marijuana because recent medical studies have suggested that THC can contribute to killing cancer cells.
How CBD is Effective in Preventing Metastasis
According to experts who conducted the study at the California Pacific Medical Research Center, CBD restricts genes from functioning that are known to enable metastasis. The genes responsible for metastasis are called Akt and ld-1. One option for the treatment of breast cancer is chemotherapy, but this form of treatment is harsh and can be taxing on the body. A person going through chemotherapy treatments will have side effects that include nausea and chronic pain. According to medical experts, CBD is a gentler way to treat certain types of cancer as opposed to chemotherapy.
Medical Marijuana is a Safe and Legal Option in Oregon
Medical marijuana is legal in Oregon. Cancer is one of the medical conditions that enable an individual to obtain marijuana for medical treatment. For those who are considering marijuana as a treatment option, a medical marijuana store in Portland can help you select the best strand for your condition.