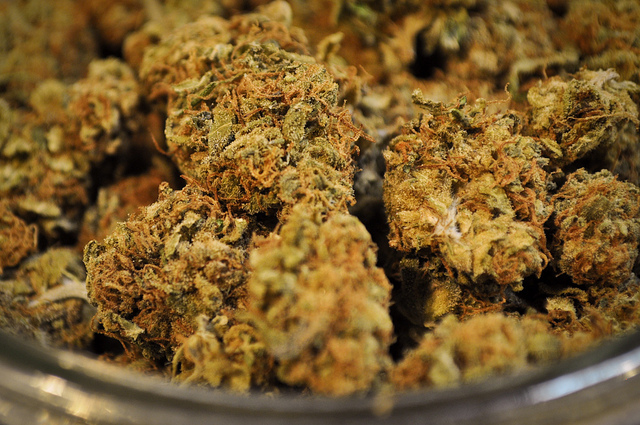 What do you get for the person that already has everything? With dispensaries gearing up for the gift-giving season, unique marijuana gifts will help anyone get in the holiday spirit. From delicious edibles to holiday gift sets, cannabis is being used in more applications than ever, producing a nearly endless list of options for presents. While marijuana isn't legal for recreational use in every state, recent legislation makes it able to be purchased and consumed by Oregon residents. Here are some of the best gifts that feature marijuana, ensuring that beloved friends and family members receive something that will make the holidays even better.
Doorbuster Deals
Much like retail stores on Black Friday, some marijuana dispensaries are offering customers great deals on quality cannabis. With some shops selling ounces for as low as $50, the holidays are a great time to find excellent savings on marijuana. Additionally, some dispensaries are using new technology to offer savings to consumers. With advertisements featuring a code to text for deals on marijuana products, dispensaries are giving customers more ways than one to save on cannabis.
Delectable Holiday Edibles
While many marijuana stores offer a wide variety of edible products, the holiday season offers consumers more options on tasty cannabis-infused treats. In a season where everything is pumpkin spice or peppermint flavored, marijuana stores are following suit with holiday appropriate goodies. With dispensaries selling everything from miniature pumpkin pies to mint teas steeped in marijuana, there is something delicious to be found for everyone on your shopping list at any of the dispensaries in Portland.
Special Strains Available in December
Got someone in your life that tries every strain of marijuana and is always looking for the next great subspecies? Some dispensaries are offering new strains that they have been saving exclusively for the holiday season. Whether it's flower in the shape of Christmas trees or unique strains only available for a short time, the holidays are a great time to purchase marijuana you won't be able to find throughout the year.
Don't waste your time standing in long lines for gifts that your loved ones will likely take right back to the store. Get them a unique cannabis gift this season to make their holidays a time that they will remember for years to come. For more information on medical marijuana dispensaries in Portland, contact Shango today at (503) 788-7005.