It reduces stress. It eases pain. It promotes metabolism and can even get rid of nightmares. The list of benefits attributed to marijuana is long and just keeps getting longer. Now you can add yet another benefit to the list: marijuana can make you more beautiful. That's right, you read that correctly. Studies are showing that cannabis beauty products have a wide range of positive effects on your appearance.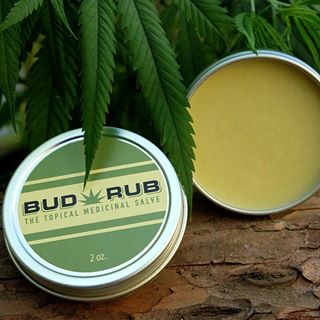 How Marijuana Benefits Your Beauty
A Fountain of Youth
It turns out that THC is filled with powerful antioxidants. These antioxidants have the power to block those harmful chemicals and products which cause your skin to age. The overall effect gives your skin and general appearance a much younger look.
Further, marijuana usage is linked to reduced stress and anxiety, both of which are known culprits in the aging process. By lowering stress levels, you are also lowering the harmful chemicals coursing through your system causing damage in the first place.
So Soothing
You have probably already heard that cannabis can reduce pain. Many of the original users of medical marijuana were prescribed cannabis for dealing with severe chronic pain. This is because cannabis contains THC and CBD, which are extremely effective at reducing inflammation in the body. Inflammation is at the root of most pain.
Inflammation is also at the root of most skin problems as well. In the same way that a sore ankle will improve after rubbing some topical cannabis ointment on it, using a topical CBD skin cream can soothe the inflammation caused by a variety of skin problems, such as psoriasis or rashes.
Let's Clear Things Up
No one enjoys waking up to pimples. However, no worries! Cannabis skin care products can help here as well. Thanks to the powerful combination of more than 60 cannabinoids in CBD skin care products, your blemishes may soon be history. In addition to being anti-inflammatory, these cannabinoids are also antibacterial and hypoallergenic. They are filled with antioxidants and all the right minerals to make your skin look fantastic.
Shields Up
No matter what we do to treat our skin right, there is no denying that life simply keeps on throwing new things at it. Our bodies are designed to put up a fight and skin has a natural barrier which can help protect it from harsh products that come our way. However, over time, that natural barrier starts to wear down. Many cannabis skin care products are able to help strengthen that barrier. Especially when paired with the moisturizing abilities of many oils used in cannabis beauty products, CBD skin care routines can keep your natural defenses going strong.
Gorgeous Locks
You can have the most stylish outfit and still, your looks fall short when your hair is limp and unhealthy. Luckily, cannabis beauty products have a solution for this as well. Studies have shown that cannabis can have positive effects on your hair and scalp. Those same anti-inflammatory properties that just keep coming up are responsible for stimulating hair growth and strengthening your hair follicles. These compounds add to your hair, as well, making it healthier and giving it a luxurious shine. It can also moisturize your scalp so that you never have to worry about annoying flakes.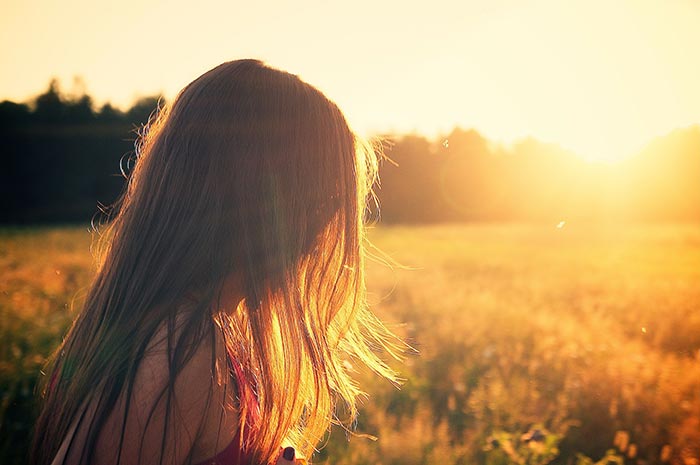 Ready to Try It?  
Now that you know just how many benefits a routine with cannabis beauty products can have, you are ready to get started. So where do you begin? Here are a few essential products to set you on the path to looking your best.
Topical Oils
Cannabis infused topical oils are applied directly to your skin and produce all of the above-mentioned benefits with none of the psychological or psychomotor functional effects. In other words, your skin gets better moisture, less inflammation, a powerful dose of antioxidants and reduced acne, while your mind is left unaffected. Choose from an expansive range of these oils, which can be applied as little as once a week to achieve impressive results. Don't forget to try area specific products, such as CBD oil based eye serums to firm up that delicate skin around your eyes.
Topical Ointments and Lotions
As part of your daily beauty routine, you probably already use some lotions and moisturizers to keep your skin looking healthy. Substitute a CBD skin cream, ointment or lotion and watch as your skin loses redness and gains a healthy, vibrant appearance. These ointments can also include other natural products and essential oils to give you even better results. You can choose from general purpose ointments and lotions or you can target specific problem areas with products such as night creams or CBD infused moisturizers.
Lip Balms
Don't forget your lips! For a gorgeous smile, keep your lips looking healthy with a hemp infused lip balm or tinted lip gloss which will protect your lips from the elements and give you a lush and silky looking pout.
Shampoos
Finally, keep your hair looking its finest by investing in a cannabis based shampoo. Your longer and stronger locks with thank you, as will your healthier scalp.
And for those of you who have already added cannabis beauty products to your routine, have been impressed and are ready to go further, there are many more options. Try CBD infused makeup options, such as hemp protein mascara for healthy and more voluminous lashes. And men, don't forget to explore products such as hemp based shave salves or beard balms.
Ready to get started? Here at Shango, premium cannabis topicals are within arms reach. We offer a variety of options to enhance your beauty product routine. We carry many of the finest names in CBD skin care, including products from Bud Rub, Cannasmack, Empower, GEMM, Lady Green, Luminous Botanicals, Sweet Relief, Synergy, Wonderland Essential and more. So head on over to one of our locations and let cannabis make you more beautiful!