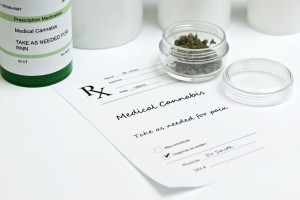 Under Oregon laws, there are limits to how much medical marijuana can be purchased at one visit to a retailer or dispensary. Learning about these limits and what other items you purchase can help you to plan your visit to the retailer.
How to Make Purchases at a Retailer for Medical Marijuana
Once you have gotten a qualifying diagnosis, prescription and medical card for the use of cannabis, you will need to visit a retailer and fill your prescription. Your first visit to a medical marijuana dispensary may be overwhelming, especially if you are unfamiliar with all of the products and accessories related to medical cannabis. Planning your visit to a medical marijuana store in Portland can help to ensure that you find everything you need to begin using medical marijuana as a treatment for your health condition.
Medical Cannabis
There are hundreds of varieties of medical cannabis from which to choose. If you have never used it before, you may want to talk with the staff at the dispensary. They can direct you to a variety that may be helpful for the qualifying condition that you have. They can also inform you of how much of the product you can get with your prescription, and how to allocate the amount for optimal medical use.
Pipes
To use your medical cannabis, you will likely need to purchase one or more pipes. Depending on your condition, one type of pipe may be better for delivering the best results. The staff at the dispensary can help you to choose a pipe that you can use for optimal delivery of the medical marijuana into your body. They can also instruct you on how to clean, care for and store pipes.
Medical Marijuana Accessories
If you do not plan to use a pipe for administration of medical marijuana, you may need some other accessories. The dispensary staff can direct you to basic products such as rolling papers, organic paper wrappers and storage containers for making cigarettes out of medical cannabis.