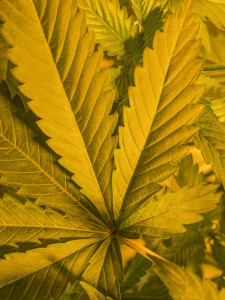 This is a concise and understandable overview of a few of the most common types of marijuana. Most strains that you will encounter fall into one of these basic varieties.
The Most Important Types of Medical Marijuana
Medical marijuana has become less of a controversial topic lately, and the state of Oregon has recently decriminalized it almost completely. This means more and more people will be able to take advantage of its astounding healing properties. There is a number of different strains that affect the patient differently. Depression, menstrual cramps, anxiety, chronic pain, insomnia, and severe epilepsy can all be treated successfully with medical marijuana. However, it is best to find the exact type of marijuana that works for you. It may be helpful to review some of the most commonly encountered varieties that you would find at a high-quality medical marijuana store in Portland.
Indica
Different strains of indica may be able to help you immensely with pain relief, loss of appetite, certain neurological disorders and mental issues. Indica strains are believed to have more sedative qualities than other types of marijuana, a benefit that avoids the negative side effects that come with pharmaceuticals. Indica is also considered to be good for recreational use and will normally leave the patient feeling sleepy.
Sativa
Sativa strains are believed to have many of the same helpful properties as indica, but there is an absence of a sedative effect. Instead of feeling sleepy, people who use sativa often report feeling energized and awakened. Sativa strains are generally seen as the most fun type of marijuana, and they are the most popular for social settings. They can also be helpful to people with social anxiety and other similar disorders.
CBD
CBD is the newest major type of marijuana, having only been fully explored in the last few years. CBD strains are almost entirely for medical use, and they lack nearly any of the well-known euphoric or dissociative effects that indica and sativa are known for. Instead, CBD marijuana is believed to help with the treatment of epilepsy and seizure-causing disorders. CNN and other major news outlets have covered amazing stories where adults and children who were living with terrible epileptic debilities have been helped or healed by use of CBD.