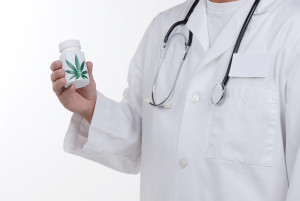 While Oregon allows the medicinal use of marijuana for treating PTSD, several states do not. Colorado recently declined to make cannabis an approved treatment option for PTSD sufferers.
Using Medical Marijuana for Treating PTSD
Every state has its own laws concerning marijuana, and even those states that allow for the medicinal or recreational use of marijuana must continue to define their rules. Portland residents might know that medical cannabis is approved for treating post-traumatic stress disorder (PTSD) in Oregon, but the Colorado Board of Health declined to add PTSD to the list of conditions that the state's medical marijuana program treats. The 6-2 vote on June 15 prevents Colorado from being the 10th state to allow PTSD sufferers to turn to legal cannabis.
The Case For Veterans
The effort to legalize marijuana for treating PTSD is an important issue primarily for war veterans. A dozen veterans testified that medication prescribed by physicians like antidepressants and opioids resulted in lower quality of life and put them at risk for suicide while marijuana saved their lives. A representative of a group called Veterans 4 Freedoms commented that the state is willing to gain money from tourists through taxes on recreational marijuana but will not take steps to help the lives of veterans.
Lack of Evidence
Some board members thought that there was anecdotal evidence but not enough scientific evidence supporting the case for legalization. A psychiatrist noted that a small number of physicians make most of the recommendations for giving medical cannabis to patients out of the estimated 14,000 licensed physicians in Colorado. This could be because of a lack of evidence, but one of the medical marijuana investigators funded by the state reported that launching research is difficult because of the federal policies making marijuana illegal.
Next Steps
One suggestion may allow this issue to be re-examined after results are available from two state-funded studies, which could mean the issue will be revisited in four years.
The current laws in Oregon allow the sale of cannabis in Portland for conditions like PTSD, epilepsy and cancer. Speaking to a medical marijuana distributor could help one find relief from pain.