Have you ever wanted to have your marijuana and drink it as well? While there are currently a number of cannabis-infused beverages on the market, singer Melissa Etheridge is hoping that her new product will help revolutionize the marijuana and alcohol communities. Producing marijuana-infused fine wines, Etheridge looks to tap into a market that is not currently being served. Find out how this cannabis-infused wine is made, what effects come from consuming it and why it technically must be classified as a wine tincture instead of a delicious red or white wine.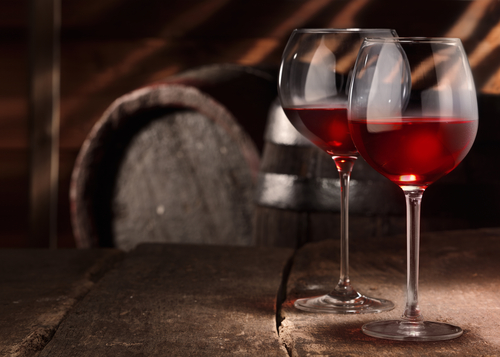 Marijuana and wine a perfect match
Working with a marijuana dispensary out of California, the Grammy Award winning singer-songwriter looks to change the way wine and cannabis are perceived. Because of legal restrictions, Etheridge is forced to call her cannabis-infused product a wine tincture.
Dissolving a drug into alcohol makes a tincture. Unlike a majority of edibles on the market, Etheridge's beverage is made through a process called cold extraction. Much like cold-steeping marijuana into wine, cold extraction takes place when marijuana is added to wine during the fermentation process. Creating a product with less psychoactive effects than most cannabis strains, Etheridge's wine tinctures produce a full body buzz that won't make you high or paranoid.
Changing the way marijuana is perceived
Aiming to alter the current perception of marijuana in the media and public opinion, Etheridge hopes that her wine tincture will help to bring more positive attention to the cannabis culture. Looking to make more individuals comfortable consuming products that contain marijuana, Etheridge strives to encourage social change by creating products that can be used for recreational or therapeutic purposes.
As more states continue to legalize the use of recreational marijuana, Etheridge's new business venture could spark a variety of new products on dispensary shelves. With 90 cases of tinctures already produced, Etheridge is hoping to produce more bottles as marijuana laws loosen across the country. Currently, only medical marijuana cardholders in California can enjoy this cannabis-infused beverage.
With the ever-changing state of marijuana continuing to shape public opinion and legal standards, more products like Etheridge's wine tinctures will see the light of day. If you are looking for the top medical marijuana strains in Portland, check out the wide selection available at Shango. Give us a call today at (503) 788-7005 or visit one of our two convenient locations at 8056 SE Harold Street (located at 82nd and Foster) or 6033 NE Win Sivers Drive (located by the airport).