As the largest marijuana trade show on earth, the Cannabis Cup has made a reputation as the top spot to network, sample and buy the latest and greatest marijuana products on the market. With annual events already taking place in pot friendly places like Denver and Amsterdam, it was only a matter of time before one of these cannabis conventions made its way to Oregon. Fortunately, it appears that a Portland Cannabis Cup will be finally taking place in July 2015. What does this mean for marijuana aficionados living in Oregon?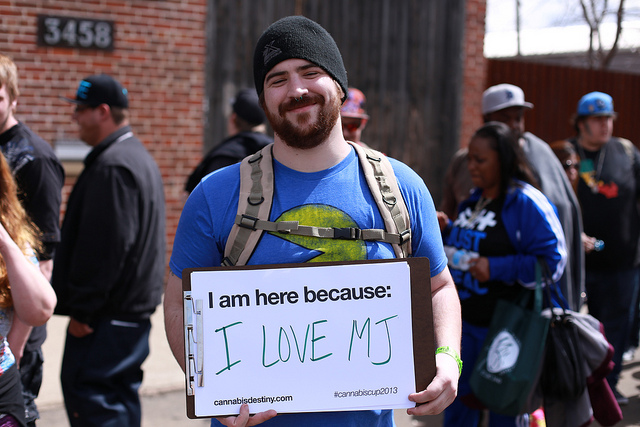 Cannabis Cup could mean big business
Sponsored by the influential marijuana publication High Times, Cannabis Cup events across the globe have brought thousands of attendees to specific cities to celebrate all things cannabis. With items ranging from glass pieces to unique edibles, the Cannabis Cup is famous for providing consumers with the newest products on the market, as well as offering a bounty of free samples for guests to try out. With hundreds of marijuana merchants fighting for the attention of cannabis connoisseurs, Cannabis Cups are the best chance for people to experience the current state of marijuana.
More like Denver or Amsterdam? 
The largest Cannabis Cup event can be found in Denver, where upwards of 37,000 attendees take over the town every 4/20 weekend. Providing cannabis lovers with the best chance to try out a wide variety of cannabis confections, Oregonians should take notice of how Denver's Cannabis Cup was run and aim for replicating the successful event.
While Amsterdam has been home to the largest number of Cannabis Cups,it has recently seen some major changes to the festival that could deter recreational marijuana fans from making the trek to the Netherlands. After being shut down by Amsterdam's mayor on the first day of this year's convention, the fest opened up on day two with a new set of rules. Including provisions that banned cannabis extracts and free samples for show attendees, the influential and once proud Amsterdam Cannabis Cup could be nearing its end.
Whether Portland's Cannabis Cup features the relaxed feel of Denver's event or strict guidelines seen in Amsterdam, it is a major step in bringing positive attention to marijuana users in Oregon. For more information on how to obtain your medical marijuana card in Portland, contact the cannabis experts at Shango today to find the perfect marijuana experience for your needs.
Photo credit: cannabisdestiny