With Marijuana legislation becoming more widespread, an increasing number of businesses have created a new wave of exciting Marijuana products, that can be enjoyed as part of a person's everyday lifestyle.
Most people may know of the more common methods of Cannabis consumption – inhalation, edibles, and topicals, where choices can range from marijuana vaporizers through to cannabis-infused lotions & oils.  A high percentage of users do choose to inhale cannabis – but what if you don't want to smoke Marijuana, but still want to enjoy it's many benefits?
Welcome to the 21st Century! As the cannabis market has continued to grow, so too has the creativeness surrounding the creation of new types of marijuana products.  Whether it's cannabis sugar or marijuana makeup, there are now even more ways to enjoy marijuana – both medically and recreationally than ever before.
Thanks to these different types of products, you are now able to use cannabis more discreetly (if desired), easily control your dosage, and better treat localized pain. So if intrigued and ready to try something new, read on for 9  products that you may never have even known existed.
Cannabis Sugar
"Just a spoonful of sugar helps the medicine go down…"
You have probably heard the iconic Mary Poppins song before and it still rings true today – especially when the spoonful of sugar is the medicine. Cannabis-infused sugar makes a great addition to coffee or even baked goods with its low-cannabis flavor.  With the potential to revolutionize the world of cannabis edibles, the infused sugar can be added to pretty much anything – responsibly of course.  If sugar isn't your thing, the company that created it, DeepCell™, have since moved onto create a cannabis-infused salt and a no-calorie sweetener.
Cannabis Infused Coffee
For those who like a pick me up in the morning, there is cannabis infused coffee.
While you might be thinking that caffeine and cannabis make a questionable combination, they actually form a match made in heaven…The caffeine gives your body the boost it needs to get going, but the cannabis counteracts to remove any jitters or nervous feelings that might stem from the caffeine.   Now you can get your early morning caffeine fix with that little extra something.
Cannabis Water
Staying within the drinks family we move onto cannabis water.
Aimed at the athletic side of the market, the cannabis infused water was created to assist in relieving pain and aches after a workout.  The water does not contain the psychoactive THC component, but rather the medicinal CBD component instead. To understand more about the differences between these two cannabinoids, read our recent blog post 'Difference Between THC & CBD' here.
So if you're a sports enthusiast, your recovery may be helped along by electing to quench your thirst with cannabis water.  With possible benefits including, the relief of muscle spasms, reduced nausea, anti inflammatory benefits and potential sleep assistance, it could just well be the perfect post workout or sports aid.
Marijuana Makeup
Not only can marijuana make you feel great, but now it can make you look great, too – from marijuana eye-shadow to cannabis lip gloss, the number and types of marijuana products is only growing.
Some makeup can be harmful to the skin, but marijuana infused cosmetics can actually improve its look and appearance – by treating irritation, inflammation, and pain associated with acne and other skin conditions.  The cannabis cosmetics market has taken off recently, and now people can enhance their own natural beauty with a vast array of colourful and vibrant hemp seed oil infused products including; blushers, highlighters, lipsticks, eye shadow palettes, mascaras and more  – basically the full armada of a beauty enthusiasts makeup bag.  For more information on the soothing and beneficial effects of cannabis cosmetics, read our blog post – 'How to Make Marijuana a Part of Your Better Beauty Routine'.
5. Hemp Seed Oil Shampoo
If you're looking for strong, shiny, healthy hair – then look no further. Hemp seed oil is not only great for moisturizing your skin, but for taking care of your locks too.
Helping to restore moisture, cannabis infused shampoo's and conditioners also report the added benefit of stimulating follicle growth.  Typically mixed with other natural & renewing ingredients, the array of varieties available is large enough that everybody should be able to find their firm favorite.  Without harsh chemicals and ingredients, cannabis shampoo is definitely a hair care trend worth trying.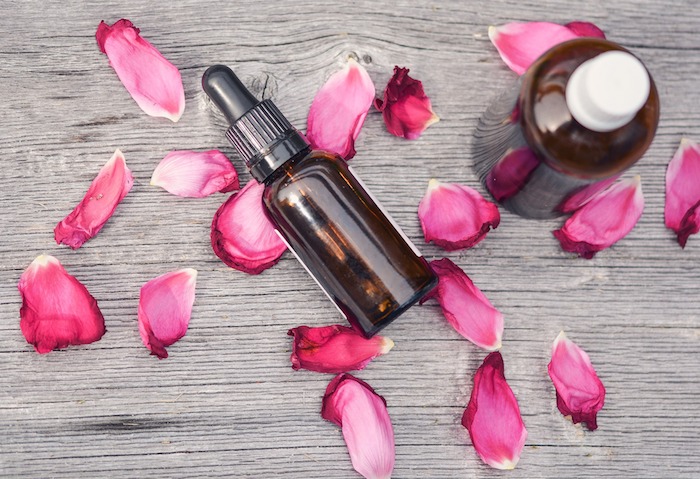 Marijuana Massage Oil
Known for its relaxing properties, it's no wonder that Marijuana infused massage oils have made their way onto the market.
Topical cannabis products are already a firm favourite to treat localized pain. They are readily absorbed by the skin and as such their benefits can be delivered right where they're needed – when they're needed.  Cannabis massage oils can go that one step further – in aiding to relax and destress the mind & body whilst also helping to melt away any pain.
7 Marijuana Toothpaste
A more unusual addition to the list – cannabis infused toothpaste can be used to not only clean your pearly whites, but also to treat chronic dental pain.
Due to it's anti-inflammatory, antifungal and antibacterial properties, this type of cannabis product could be a promising solution to those suffering from tooth pain.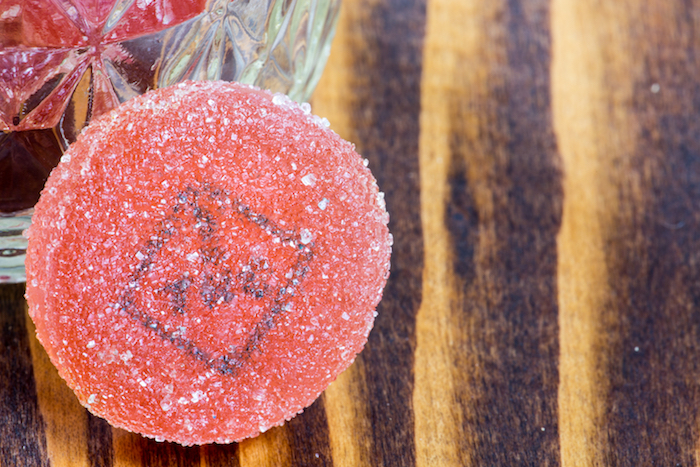 Cannabis Gummies
Cannabis gummies are perfect for when you need just a little sweet treat! You can grab just a few of these little gummy treats and be on your way to complete relaxation.
These gummies come in a variety of colors and flavors – similar to regular gummies. Despite being cannabis-infused, the fruity flavor really penetrates through. This aspect gives you a flavorful way to elevate your mood whilst enjoying marijuana more discreetly.
Healthy Marijuana Edibles
And last in the list – let's not forget the health conscious amongst us.  Whilst cannabis sugar and gummies can add something sweet to our palettes, there are a number of growing healthy based cannabis edibles which are hitting the market.
From medicinal glazed pecans, cannabis infused energy bars and marijuana granola, fighting off the munchies is now pretty easy. These types of cannabis products provide a more calorie or sugar controlled option whilst still being a quick, easy, tasty, and healthy breakfast or even afternoon pick me up for the sensible snacker.
So there you have it, whether you prefer to inhale, eat, or even apply your cannabis, there is the perfect product out there for you!  Shango has a wide range of high quality medicinal and recreational marijuana products.  Browse our site to find your local dispensary or why not sign up for our newsletter today, to stay up to date on all the new products we have on offer!
Staying Safe
As with all products, please use responsibly. It's important not to forget that marijuana edibles, while being deceptively tasty, still contain the same potent ingredients that can have a significant effect on your mood. As such, you should be wary of consuming too many of these products at any one time. Cannabis edibles and infused products also contain varying levels of THC, so it's important to ensure that you read the label thoroughly before use, and never use more than the recommended amount.