Whether you're a recreational user, or you're a medical cardholder, it's now perfectly legal to grow marijuana seeds at your home; ensuring that you've got quality product readily and conveniently available. If you're not experienced in this process, there are a lot of things to consider if you want to maximize success, and get a great end product.If you're unsure how to grow recreational marijuana or how to get started, here are a few tips to help you out:
1 – Choose a Reputable Product
Rather than growing from clones, it's a good idea to choose seeds from a trusted source, so you can be sure they have great genetics. That way a good yield and a great flavor can be guaranteed.
2 – Let There Be Light
Unless you have an autoflowering strain, you're going to have to ensure that your seeds are exposed to a lot of light throughout the process. Depending on your budget there are various choices you can opt for – there are plenty of sites outlining suitable products, so have a look before deciding on the right one for your needs.
3 – Keep Things Humid
Keeping humidity high is also an essential, and sometimes overlooked factor when you're growing your marijuana indoors. A humid environment is important during the vegetative stage, to reduce salt levels within the plant and encourage lush growth. A level of at least 40% is ideal. When your cannabis plants start flowering, though, less humidity is better. .
4 – Use the Right Soil (and pH)
Using a quality organic soil is the best option for growing your seeds. You should also try and maintain a slightly acidic pH of between 5.5 and 6.5.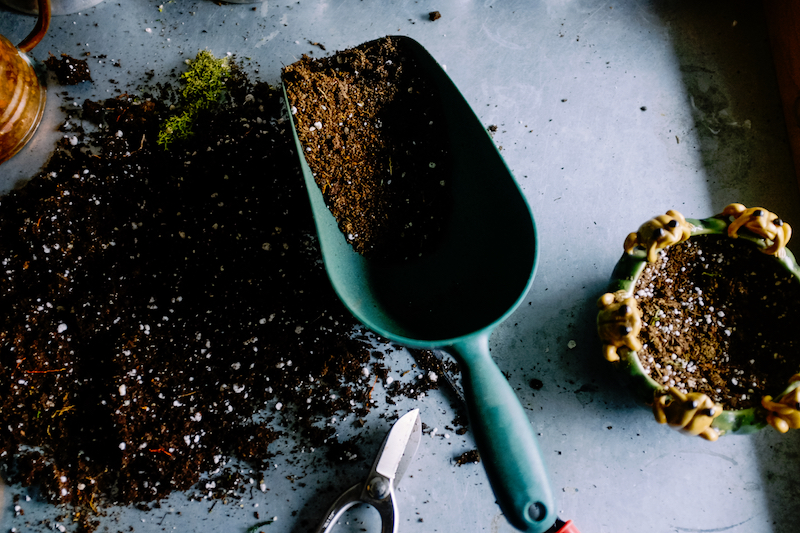 5 – Do Your Research
There are lots of, often conflicting schools of thought when it comes to seed growing 'best practice'. While the above points are fairly universal, there are many other factors to consider such as nutrients, fertilizer, Carbon Dioxide, and many more, that people have differing opinions on. Ultimately, it's best to be prepared before starting out on this process, so you don't waste your precious seeds. If you want some expert advice just pop into your local Shango store, or get in touch with any queries you may have.
Legalities to Consider
Whether you want to grow your own weed in the Pacific Northwest in Oregon or Washington, down south in California or Nevada, or elsewhere in the world, it's important that you stay on the right side of the law, and ensure that you don't unwittingly fall foul of regulations. Oregon's current laws state that recreational customers can grow up to four cannabis plants at home, while those with a medical marijuana card can grow six. This applies to the property as a whole though, so if you're living with other people it's important you ensure that the overall number of plants within your residence stays within these numbers. If you're living elsewhere, be sure to check your state's marijuana laws.
Where to Get Cannabis Seeds
If you're in the Oregon area and want to take the next step and start growing your own weed, then Shango is an attractive option for those seeking high quality marijuana seeds. We've got great seeds from a wide range of top quality cannabis strains, so there's plenty of choice, as well as a variety of other high quality marijuana products. Keep a look out for our super seeds too, coming to shelves soon!   In the meantime, why not sign up to our Newsletter for monthly deals and help kick start the process of growing your own marijuana at home today.