Marijuana Dispensary Springfield (Glenstone Ave.)
It's official! Our third Shango Missouri dispensary is open and ready to serve the residents of Springfield. Located at 1868 S. Glenstone Ave. in the Plaza Center, we stock an unrivalled selection of the finest flower, concentrates, vapes and cannabis-infused edibles. And our friendly, knowledgeable team will help you chose the products and accessories that make the most of your cannabis experience.
We look forward to becoming your good friends and good neighbors. And we hope you'll become satisfied and loyal Shango customers. Stop in, today.
As the newest addition to Shango's growing chain of Missouri dispensaries, Glenstone will become yet another fine outlet for the sale of quality cannabis products. At Shango, we pride ourselves on being one of the best dispensaries on Glenstone avenue and one of the most well-regarded distributors of medical marijuana products in the country. Pop into our new Springfield dispensary on Glenstone avenue and discover the world of Shango products that awaits you. 
A well-stocked collection of strains and hybrids
Like our sister dispensaries on Campbell Avenue in Springfield and over in Joplin, our Glenstone avenue dispensary is extremely well-stocked with a variety of cannabis strains, including Indica and Sativa, as well as a wide range of hybrids. Shango offers the largest range of medical marijuana products from our Glenstone avenue dispensary, from flowers to edibles, oils and more. We are proud to be your one-stop shop for premium quality cannabis products in Missouri. Our product range is sourced from a network of legal growers and manufacturers from around the country to ensure the finest quality in each of our cannabis products. At Shango's Springfield dispensary, you can be sure you will have access to some of the finest quality marijuana products in the country.
Informational and educational resources
At Shango, we don't just want to become another dispensary; we aim to be the leader for Springfield by offering well-educated staff who can assist you with making important decisions regarding your medical marijuana use. Our staff keep themselves well up to date on the most recent studies involving medical marijuana so that they can provide you with a well-informed, expert opinion on the most effective products for you. Let Shango be your neighborhood advisor on the most effective medical marijuana products for you, and trust the number one cannabis brand in the US.
The biggest and the best of dispensaries in Springfield
The Shango dispensary in Glenstone is focused on becoming the most comprehensive provider of medical marijuana and cannabis products in the local community. You can be sure that if there is a particular product you're looking for, your local Shango dispensary will be the ones that have it. One simple visit to our Springfield dispensary will prove to you that Shango offers not only the widest range of quality medical marijuana products in the area — but that we also operate in a clean, legal and professional manner. Visit our dispensary in Glenstone today and experience the quality of Shango for yourself.
Contact Information
Medical Only
Order Online
Shango Springfield Glenstone
Springfield Specials
Missouri Marijuana Deals
Ready to Get Your Medical Marijuana Card?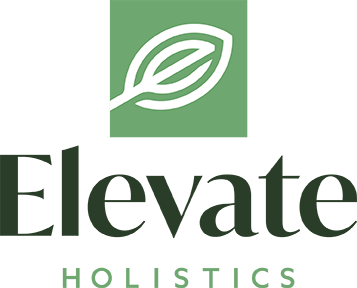 It's easy!
No more wondering how to get a medical card in Missouri. We've partnered with Elevate Holistics to make it as easy as 1-2-3! Their HIPAA compliant, easy-to-use online platform will get you in touch with a board-certified physician virtually to discuss your qualifying conditions for medical card in Missouri in no time.
1) Complete this form
2) Choose a date and time with Elevate Holistics
3) Complete the sign-up process and submit payment
4) See the board-certified doctor virtually
5) Complete state application (or Elevate can do it)