Marijuana Dispensary Springfield (Campbell Ave.)
Welcome to Shango Campbell, conveniently located at 3903 S. Campbell Ave. in beautiful Springfield. You'll always find the best selection of flower, concentrates, vapes and cannabis-infused edibles in town, as well as a friendly, knowledgeable team to help you chose the cannabis products and accessories that best meet your needs.
We look forward to becoming your friends and neighbors, and contributing to the vibrant life of our hometown. And we hope to count you among our many satisfied and loyal customers.
If you have been looking for the best dispensaries in Springfield for your medical marijuana supplies, look no further than the Shango dispensary on Campbell Avenue. We warmly welcome all medical marijuana cardholders to purchase their choice of products from our Springfield dispensary on Campbell Avenue. You'll be able to purchase the finest range of medical cannabis products, whether you are searching for particular strains or hybrid flowers, have a preference for certain concentrates or just need to pick up some edibles to help you with your recovery process, we are here to assist you. 
We are here to support you
Whether you are applying for a medical marijuana card or need some expert advice regarding the kind of cannabis products that will be right for you, feel free to drop into any of our Missouri dispensaries. At our Springfield dispensary on Campbell Avenue and our sister dispensaries over at Glenstone and Joplin, we aim to become an integral part of your community. At Shango, we believe that we provide an invaluable service to our surrounding communities and we take great pride in serving our neighborhood.
Shango is the brand you can trust for medical marijuana products. The complete Shango package is here to create a positive experience for you when it comes to purchasing your medical marijuana products. From our knowledgeable and experienced team to our beautifully clean facilities, to our impressive collection of cannabis and cannabis-based products and accessories, you will find everything you need at our Springfield dispensary on Campbell Avenue.
Nothing but the best in our Springfield dispensary
Sourcing our products from top quality growers and manufacturers is an integral part of our process here at Shango. By sourcing only the finest quality medical marijuana products, we are aiming to give every one of our customers a superior experience — whether they are smoking, vaping, dabbing or eating products — at our Springfield dispensary on Campbell Avenue.
We pride ourselves on being one of the most popular dispensaries in Springfield as well as being a leading provider of legal cannabis and marijuana products around the country. As the Shango name continues to grow and evolve with dispensaries located in more and more states across the US, our service and impressive product range also continue to grow along with it. We encourage you to drop by our Springfield dispensary on Campbell Avenue so you can experience our expertise for yourself.
Contact Information
Medical Only
Order Online
Shango Springfield Campbell
Springfield Specials
Missouri Marijuana Deals
Ready to Get Your Medical Marijuana Card?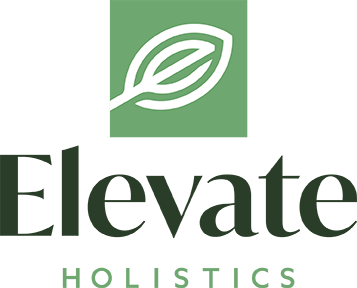 It's easy!
No more wondering how to get a medical card in Missouri. We've partnered with Elevate Holistics to make it as easy as 1-2-3! Their HIPAA compliant, easy-to-use online platform will get you in touch with a board-certified physician virtually to discuss your qualifying conditions for medical card in Missouri in no time.
1) Complete this form
2) Choose a date and time with Elevate Holistics
3) Complete the sign-up process and submit payment
4) See the board-certified doctor virtually
5) Complete state application (or Elevate can do it)