Marijuana Dispensary Joplin
Welcome to Shango Joplin. Our first Missouri dispensary is conveniently located at 2401 E. 32nd Street. We're always stocked with a large selection of the finest flower, concentrates, vapes and cannabis-infused edibles available in the Show-Me State. We're looking forward to counting you among our many satisfied, loyal customers.
We're proud to call the City of Joplin home, and we're looking forward to helping our community grow and prosper.​
Welcome to the Shango Joplin dispensary! A place where we are proud to feature a wide range of cannabis products that are available for medical use, from cannabis flowers to concentrates, in addition to our range of edibles and oils. Of all the dispensaries in Joplin, Shango offers the widest range of products to choose from, together with a team of expert staff who will be on hand to assist you with your purchasing decisions. For the best quality cannabis products in the market, pay a visit to our Joplin dispensary today and experience the best of the best in the cannabis industry. 
Visit one of the best medical marijuana dispensaries in Joplin
Of all the Joplin dispensaries available to medical marijuana users, Shango is one of the best for multiple reasons. Whether it's the diverse range of products available in the clean and safe dispensary or the expert team of qualified and professional staff that brings you into one of our Missouri dispensaries, we know that your experience will be comfortable and easy, every single time with Shango.
Together with our sister dispensary on Campbell Avenue in Springfield, we are proud to stock the highest-quality range of products for you to choose from. A quick and easy visit to our Joplin dispensary will help you to understand all of the products that we have on offer and if you have any questions regarding the wide range of Shango products available, you are welcome to speak with one of our experienced team members in-store. We are here to help you discover which marijuana products are most suitable for you. Explore the big wide world of cannabis products available through Shango dispensaries today and open the door to a new era of medical marijuana use.
A reputable, nationwide brand
Shango is proud to be not only one of the best locations of Joplin dispensaries, but one of the most well-reputed marijuana dispensary brands in all of the USA. Our operations adhere strictly to the rules put out by the Missouri Department of Health and Senior Services (MDSS), and we only stock the highest quality products in our range for you to choose from. Our collection comprises cannabis products that are locally grown as well as a range of products that are sourced from other reputable manufacturers. Browse our collection online or visit our Joplin dispensary to peruse our collection of medical marijuana products today.
Contact Information
Medical Only
2401 E 32nd St. Ste 8
Joplin, MO 64804
Experience the Power of the Plant™
VIP Loyalty Program
Get 5% Cash Back On Every Purchase
Order Online
Shango Joplin
Joplin Specials
Missouri Marijuana Deals
Ready to Get Your Medical Marijuana Card?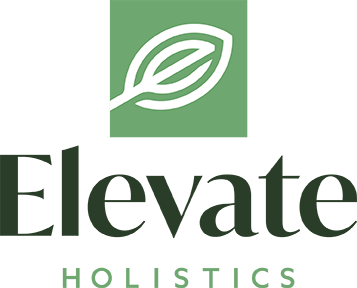 It's easy!
No more wondering how to get a medical card in Missouri. We've partnered with Elevate Holistics to make it as easy as 1-2-3! Their HIPAA compliant, easy-to-use online platform will get you in touch with a board-certified physician virtually to discuss your qualifying conditions for medical card in Missouri in no time.
1) Complete this form
2) Choose a date and time with Elevate Holistics
3) Complete the sign-up process and submit payment
4) See the board-certified doctor virtually
5) Complete state application (or Elevate can do it)